Murder on the Orient Express
PG-13
for violence and thematic elements


Kenneth Branagh, Willem Dafoe

-

1 hr. 49 mins.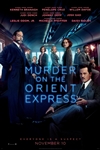 What starts out as a lavish train ride through Europe quickly unfolds into one of the most stylish, suspenseful and thrilling mysteries ever told. From the novel by best-selling author Agatha Christie, "Murder on the Orient Express" tells the tale of thirteen strangers stranded on a train, where everyone's a suspect. One man must race against time to solve the puzzle before the murderer strikes again.
Official Site
Trailer
---
Three Billboards Outside Ebbing, Missouri
R
for violence, language throughout, and some sexual references


Frances McDormand, Woody Harrelson

-

1 hr. 55 mins.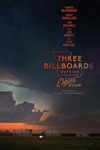 After months have passed without a culprit in her daughter's murder case, Mildred Hayes makes a bold move, painting three signs leading into her town with a controversial message directed at William Willoughby, the town's revered chief of police. When his second-in-command Officer Dixon, an immature mother's boy with a penchant for violence, gets involved, the battle between Mildred and Ebbing's law enforcement is only exacerbated.
Official Site
Trailer
---
Lady Bird
R
for language, sexual content, brief graphic nudity and teen partying


Saoirse Ronan, Laurie Metcalf

-

1 hr. 33 mins.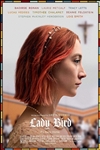 The relationship comedy stars Saoirse Ronan as Christine McPherson, a rebellious student at a conservative Catholic Sacramento high school who wants to escape her family and small town constraints to go to college in New York.
Official Site
Trailer
---
Novitiate
R



Morgan Saylor, Dianna Agron

-

2 hr. 3 mins.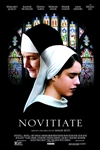 Spanning over a decade from the early 1950s through to the mid-60s, NOVITIATE is about a young girl's first initiation with love, in this case with God. Raised by a non-religious, single mother in rural Tennessee, a scholarship to Catholic school soon finds Cathleen drawn into the mystery and romanticism of a life devoted to the worship and servitude of God.
With the dawn of the Vatican II era, radical changes in the Church are threating the course of nuns' lives. As she progresses from the postulant to the novitiate stage of training, she finds her faith repeatedly confronted and challenged by the harsh, often inhumane realities of being a servant of God. Cathleen finds herself struggling with issues of faith, sexuality, and recent changes in life of the Church.
Official Site
Trailer
---
Tom of Finland
NR



Pekka Strang, Lauri Tilkanen

-

1 hr. 56 mins.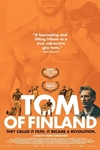 Touko Laaksonen, a decorated officer, returns home after a harrowing and heroic experience serving his country in World War II. But life in Finland during peacetime proves equally distressing. He finds post-war Helsinki rampant with homophobic persecution, and gay men around him are being pressured to marry women and have children. Touko finds refuge in his liberating art: homoerotic drawings of muscular men, free of inhibitions.
Official Site
Trailer
---