Apollo 11
G

-

1 hr. 33 mins.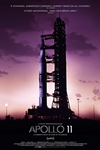 From director Todd Douglas Miller (Dinosaur 13) comes a cinematic event fifty years in the making. Crafted from a newly discovered trove of 65mm footage, and more than 11,000 hours of uncatalogued audio recordings, Apollo 11 takes us straight to the heart of NASA's most celebrated mission - the one that first put men on the moon, and forever made Neil Armstrong and Buzz Aldrin into household names. Immersed in the perspectives of the astronauts, the team in Mission Control, and the millions of spectators on the ground, we vividly experience those momentous days and hours in 1969 when humankind took a giant leap into the future.
Official Site
Trailer
---
Captain Marvel
PG-13
for sequences of sci-fi violence and action, and brief suggestive language


Brie Larson, Samuel L. Jackson

-

2 hr. 4 mins.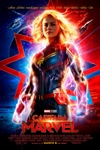 The story follows Carol Danvers as she becomes one of the universe's most powerful heroes when Earth is caught in the middle of a galactic war between two alien races. Set in the 1990s, Captain Marvel is an all-new adventure from a previously unseen period in the history of the Marvel Cinematic Universe.
Official Site
Trailer
---
Climax
R
for disturbing content involving a combination of drug use, violent behavior and strong sexuality, and for language and some gra


Sofia Boutella, Romain Guillermic

-

1 hr. 35 mins.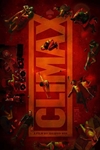 From director Gaspar Noé comes a hypnotic, hallucinatory, and ultimately hair-raising depiction of a party that descends into delirium over the course of one wintry night. In Climax, a troupe of young dancers gathers in a remote and empty school building to rehearse. Following an unforgettable opening performance lit by virtuoso cinematographer Benoît Debie and shot by Noé himself, the troupe begins an all-night celebration that turns nightmarish as the dancers discover they've been pounding cups of sangria laced with potent LSD. Tracking their journey from jubilation to chaos and full-fledged anarchy, Noé observes crushes, rivalries, and violence amid a collective psychedelic meltdown.
Official Site
Trailer
---
Birds of Passage (Pájaros de verano)



Natalia Reyes, Carmińa Martínez

-

2 hr. 5 mins.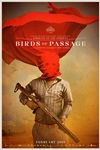 The origins of the Colombian drug trade, through the epic story of an indigenous Wayuu family that becomes involved in the booming business of selling marijuana of American youth in the 1970s. When greed, passion and honour collide, a fratricidal war breaks out that will put their lives, their culture, and their ancestral traditions at stake.
Official Site
Trailer
---
To Dust
R
for language and some disturbing images


Géza Röhrig, Sammy Voit

-

1 hr. 32 mins.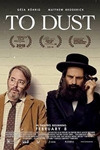 This feature film debut from Snyder is tells the tale of Shmuel, a Hasidic cantor in Upstate New York, who is distraught by the untimely death of his wife, Rivkah. As he struggles to find solace in his religion, which proffers a stringent timeline for grief, Shmuel grows increasingly haunted by visions of Rivkah's decomposing corpse. Convinced that her soul will suffer until her body returns to dust, Shmuel decides that to stop his feverish spiral he must seek an understanding of the physical processes of her decay.
Official Site
Trailer
---
Everybody Knows (Todos lo saben)
R
for some language


Penélope Cruz, Javier Bardem

-

2 hr. 10 mins.
EVERYBODY KNOWS (TODOS LO SABEN) follows Laura (Cruz) on her travels from Argentina to her small home town in Spain for her sister's wedding, bringing her two children along for the occasion. Amid the joyful reunion and festivities, the eldest daughter is abducted. In the tense days that follow, various family and community tensions surface and deeply hidden secrets are revealed.
Official Site
Trailer
---