The Book of Henry
PG-13
for thematic elements and brief strong language


Naomi Watts, Lee Pace

-

1 hr. 45 mins.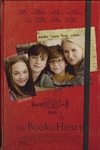 Sometimes things are not always what they seem, especially in the small suburban town where the Carpenter family lives. Single suburban mother Susan Carpenter works as a waitress at a diner, alongside feisty family friend Sheila. Her younger son Peter is a playful 8-year-old. Taking care of everyone and everything in his own unique way is Susan's older son Henry, age 11. Protector to his adoring younger brother and tireless supporter of his often self-doubting mother - and, through investments, of the family as a whole - Henry blazes through the days like a comet. Susan discovers that the family next door, which includes Henry's kind classmate Christina, has a dangerous secret - and that Henry has devised a surprising plan to help. As his brainstormed rescue plan for Christina takes shape in thrilling ways, Susan finds herself at the center of it.
Official Site
Trailer
---
Beatriz at Dinner
R
for language and a scene of violence


Salma Hayek, John Lithgow

-

1 hr. 23 mins.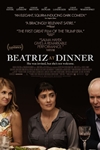 Beatriz, an immigrant from a poor town in Mexico, has drawn on her innate kindness to build a career as a health practitioner in Southern California. Don Strutt is a real estate developer whose cutthroat tactics have made him a self-made, self-satisfied billionaire. When these two polar opposites meet at a dinner party, their worlds collide and neither will ever be the same.
Official Site
Trailer
---
The Hero
R
for drug use, language and some


Krysten Ritter, Laura Prepon

-

1 hr. 33 mins.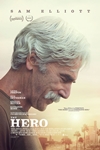 Lee Hayden is an aging Western icon with a golden voice, but his best performances are decades behind him. He spends his days reliving old glories and smoking too much weed with his former-co-star-turned-dealer, Jeremy, until a surprise cancer diagnosis brings his priorities into sharp focus. He soon strikes up an exciting, contentious relationship with stand-up comic Charlotte, and he attempts to reconnect with his estranged daughter, Lucy, all while searching for one final role to cement his legacy.
Official Site
Trailer
---
Wonder Woman
PG-13
for sequences of violence and action, and some suggestive content


Gal Gadot, Chris Pine

-

2 hr. 21 mins.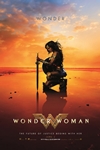 Before she was Wonder Woman, she was Diana, princess of the Amazons, trained to be an unconquerable warrior. Raised on a sheltered island paradise, when an American pilot crashes on their shores and tells of a massive conflict raging in the outside world, Diana leaves her home, convinced she can stop the threat. Fighting alongside man in a war to end all wars, Diana will discover her full powers...and her true destiny.
Official Site
Trailer
---