Hearts Beat Loud
PG-13
for some drug references and brief language


Nick Offerman, Kiersey Clemons

-

1 hr. 37 mins.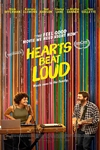 In the hip Brooklyn neighborhood of Red Hook, single dad and record store owner Frank (Nick Offerman) is preparing to send his hard-working daughter Sam (Kiersey Clemons) off to college, while being forced to close his vintage shop. Hoping to stay connected through their shared musical passions, Frank urges Sam to turn their weekly "jam sesh" into a father-daughter live act. After their first song becomes an Internet breakout, the two embark on a journey of love, growing up and musical discovery.
Official Site
Trailer
---
Ocean's 8
PG-13
for language, drug use, and some suggestive content


Sarah Paulson, Helena Bonham Carter

-

1 hr. 50 mins.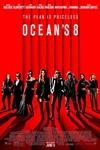 Debbie Ocean gathers a crew to attempt an impossible heist at New York City's yearly Met Gala.
Official Site
Trailer
---
The Misandrists
NR



Susanne Sachsse, Viva Ruiz

-

1 hr. 31 mins.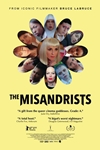 When an injured male leftist on the run discovers the remote stronghold of the Female Liberation Army -- a radical feminist terrorist group whose mission is to usher in a female world order -- one of the members takes pity on him and hides him in the basement. However, the man in the basement is just one of many secrets threatening to disrupt the FLA's mission from within. Balancing sharp social commentary and salacious popcorn entertainment, iconic filmmaker Bruce LaBruce has created an experience that's a blast to watch and just as much fun to dissect afterwards.
Official Site
Trailer
---
First Reformed
R
for some disturbing violent images


Ethan Hawke, Amanda Seyfried

-

1 hr. 53 mins.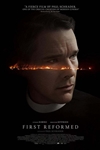 Reverend Ernst Toller is a solitary, middle-aged parish pastor at a small Dutch Reform church in upstate New York on the cusp of celebrating its 250th anniversary. Once a stop on the Underground Railroad, the church is now a tourist attraction catering to a dwindling congregation, eclipsed by its nearby parent church, Abundant Life, with its state-of-the-art facilities and 5,000-strong flock. When a pregnant parishioner asks Reverend Toller to counsel her husband, a radical environmentalist, the clergyman finds himself plunged into his own tormented past, and equally despairing future, until he finds redemption in an act of grandiose violence.
Official Site
Trailer
---
49 Pulses

-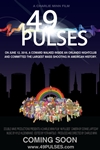 Official Site
Trailer
---
Summer 1993 (Verano 1993)
NR



Laia Artigas, Paula Blanco

-

1 hr. 37 mins.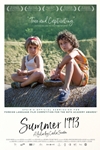 In Carla Simón's touching autobiographical film, six-year-old Frida looks on in silence as the last objects from her recently deceased mother's apartment in Barcelona are placed in boxes. Although her aunt, uncle, and younger cousin Anna welcome her with open arms, it's only very slowly that Frida begins to get used to her new home in the countryside. Punctuated by moments of youthful exuberance and mature ruminations, this coming of age drama, set amongst summery hues, is an extraordinarily moving snapshot of being a child in an adult world, anchored by flawless performances by its two young stars.
Official Site
Trailer
---