White Boy Rick
R
for language throughout, drug content, violence, some sexual references, and brief nudity


Matthew McConaughey, Richie Merritt

-

1 hr. 51 mins.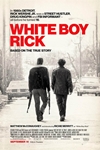 Set in 1980s Detroit at the height of the crack epidemic and the War on Drugs, WHITE BOY RICK is based on the moving true story of a blue-collar father and his teenage son, Rick Wershe, who became an undercover police informant and later a drug dealer, before he was abandoned by his handlers and sentenced to life in prison.
Official Site
Trailer
---
Peppermint
R
for strong violence and language throughout


Jennifer Garner, Richard Cabral

-

1 hr. 35 mins.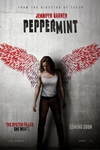 Peppermint is an action thriller which tells the story of young mother Riley North (Garner) who awakens from a coma after her husband and daughter are killed in a brutal attack on the family. When the system frustratingly shields the murderers from justice, Riley sets out to transform herself from citizen to urban guerilla. Channeling her frustration into personal motivation, she spends years in hiding honing her mind, body and spirit to become an unstoppable force eluding the underworld, the LAPD and the FBI- as she methodically delivers her personal brand of justice.
Official Site
Trailer
---
We the Animals
R
for strong sexual content, nudity, language and some underage drug and alcohol use


Raśl Castillo, Sheila Vand

-

1 hr. 30 mins.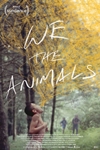 Us three, us brothers, us kings. Manny, Joel and Jonah tear their way through childhood and push against the volatile love of their parents. As Manny and Joel grow into versions of their father and Ma dreams of escape, Jonah, the youngest, embraces an imagined world all his own.
Official Site
Trailer
---
The Wife
R
for language and some sexual content


Glenn Close, Jonathan Pryce

-

1 hr. 40 mins.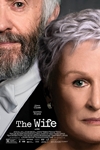 After nearly forty years of marriage, JOAN and JOE CASTLEMAN (Glenn Close and Jonathan Pryce) are complements. Where Joe is casual, Joan is elegant. Where Joe is vain, Joan is self-effacing. And where Joe enjoys his very public role as Great American Novelist, Joan pours her considerable intellect, grace, charm, and diplomacy into the private role of Great Man's Wife. Joe is about to be awarded the Nobel Prize for his acclaimed and prolific body of work. Joe's literary star has blazed since he and Joan first met in the late 1950. THE WIFE interweaves the story of the couple's youthful passion and ambition with a portrait of a marriage, thirty-plus years later - a lifetime's shared compromises, secrets, betrayals, and mutual love.
Official Site
Trailer
---