A Fantastic Woman (Una mujer fantastica)
R
for language, sexual content, nudity and a disturbing assault.


Francisco Reyes, Luis Gnecco

-

1 hr. 44 mins.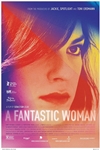 A FANTASTIC WOMAN is the story of Marina, a waitress and singer, and Orlando, an older man, who are in love and planning for the future. After Orlando suddenly falls ill and dies, Marina is forced to confront his family and society, and to fight again to show them who she is: complex, strong, forthright, fantastic.
Official Site
Trailer
---
The Post
PG-13
for language and brief war violence


Tom Hanks, Meryl Streep

-

1 hr. 56 mins.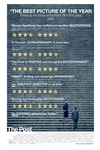 Steven Spielberg directs Meryl Streep and Tom Hanks in The Post, a thrilling drama about the unlikely partnership between The Washington Post's Katharine Graham (Streep), the first female publisher of a major American newspaper, and editor Ben Bradlee (Hanks), as they race to catch up with The New York Times to expose a massive cover-up of government secrets that spanned three decades and four U.S. Presidents. The two must overcome their differences as they risk their careers - and their very freedom - to help bring long-buried truths to light.
Official Site
Trailer
---
Film Stars Don't Die in Liverpool
R
for language,some sexual content and brief nudity


Stephen Graham, Jamie Bell

-

1 hr. 45 mins.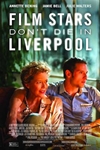 Based on Peter Turner's memoir, the film follows the playful but passionate relationship between Turner (Bell) and the eccentric Academy Award®-winning actress Gloria Grahame (Bening) in 1978 Liverpool. What starts as a vibrant affair between a legendary femme fatale and her young lover quickly grows into a deeper relationship, with Turner being the person Gloria turns to for comfort. Their passion and lust for life is tested to the limits by events beyond their control.
Official Site
Trailer
---
Phantom Thread
R
for language


Daniel Day-Lewis, Lesley Manville

-

2 hr. 10 mins.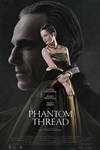 Set in the glamour of 1950's post-war London, renowned dressmaker Reynolds Woodcock (Daniel Day-Lewis) and his sister Cyril (Lesley Manville) are at the center of British fashion, dressing royalty, movie stars, heiresses, socialites, debutants and dames with the distinct style of The House of Woodcock. Women come and go through Woodcock's life, providing the confirmed bachelor with inspiration and companionship, until he comes across a young, strong-willed woman, Alma (Vicky Krieps), who soon becomes a fixture in his life as his muse and lover. Once controlled and planned, he finds his carefully tailored life disrupted by love. With his latest film, Paul Thomas Anderson paints an illuminating portrait both of an artist on a creative journey, and the women who keep his world running. "Phantom Thread" is Paul Thomas Anderson's eighth movie, and his second collaboration with Daniel Day-Lewis.
Official Site
Trailer
---
1945



Péter Rudolf, Bence Tasnádi

-

1 hr. 31 mins.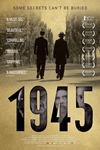 On a summer day in 1945, an Orthodox man and his grown son return to a village in Hungary while the villagers prepare for the wedding of the town clerk's son. The townspeople - suspicious, remorseful, fearful, and
cunning expect the worst and behave accordingly. The town clerk fears the men may be heirs of the village's deported Jews and expects them to demand their illegally acquired property back.
Official Site
Trailer
---