Fighting with My Family
PG-13
for crude and sexual material, language throughout, some violence and drug content


Florence Pugh, Lena Headey

-

1 hr. 48 mins.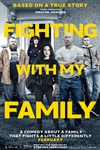 FIGHTING WITH MY FAMILY is a heartwarming comedy based on the incredible true story of WWE Superstar Paige™. Born into a tight-knit wrestling family, Paige and her brother Zak are ecstatic when they get the once-in-a-lifetime opportunity to try out for WWE. But when only Paige earns a spot in the competitive training program, she must leave her family and face this new, cut-throat world alone. Paige's journey pushes her to dig deep, fight for her family, and ultimately prove to the world that what makes her different is the very thing that can make her a star.
Official Site
Trailer
---
Arctic
PG-13
for language and some bloody images


Mads Mikkelsen, Maria Thelma Smáradóttir

-

1 hr. 37 mins.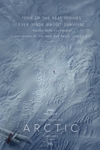 A man stranded in the Arctic after an airplane crash must decide whether to remain in the relative safety of his makeshift camp or to embark on a deadly trek through the unknown in hopes of making it out alive.
Official Site
Trailer
---
They Shall Not Grow Old (2018)
R
for disturbing war images
-

2 hr. 12 mins.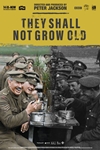 On the centenary of the end of First World War, Academy Award-winner Peter Jackson presents an extraordinary new work showing the Great War as you have never seen it. Using state of the art technology to restore original archival footage which is more than a 100-years old, Jackson brings to life the people who can best tell this story: the men who were there. Using the voices of the men involved, the film explores the reality of war on the front line; their attitudes to the conflict; how they ate; slept and formed friendships, as well what their lives were like away from the trenches during their periods of downtime. Reaching into the mists of time, Jackson aims to give these men voices, investigate the hopes and fears of the veterans, the humility and humanity that represented a generation changed forever by a global war.
Official Site
Trailer
---
Never Look Away (Werk ohne Autor)
R
for graphic nudity, sexuality and brief violent images


Tom Schilling, Sebastian Koch

-

3 hr. 8 mins.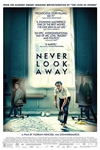 Inspired by real events and spanning three eras of German history, NEVER LOOK AWAY tells the story of a young art student, Kurt (Tom Schilling) who falls in love with fellow student, Ellie (Paula Beer). Ellie's father, Professor Seeband (Sebastian Koch), a famous doctor, is dismayed at his daughter's choice of boyfriend, and vows to destroy the relationship. What neither of them knows is that their lives are already connected through a terrible crime Seeband committed decades ago.
Official Site
Trailer
---
The Last Resort



Edna Buchanan, Susan Gladstone

-

1 hr. 10 mins.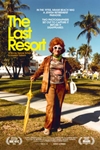 Before the arrival of Miami Vice and MTV Spring Break, South Beach was home to the largest cluster of Jewish retirees in the country. Drawn by the small apartments, low cost of living, sunny weather, and thriving cultural life, they came by the thousands seeking refuge from the Northeast's brutal winters. By the 1970s, these former New Yorkers had turned from seasonal visitors to year-round residents, making Miami Beach home to a population that was primarily over 70 and overwhelmingly Jewish. The Last Resort takes audiences on a journey to the iconic Miami Beach of that era through the lens of young photographers Andy Sweet and Gary Monroe. With cameras in hand, they embarked on an ambitious 10-year project to document this unique chapter in the city's history, which would soon be erased by the turbulent 1980s. Featuring interviews with Pulitzer Prize winner Edna Buchanan, filmmaker Kelly Reichardt, photographer Gary Monroe, and more, The Last Resort is a stunning testament to a community all but forgotten - until now.
Official Site
Trailer
---
Free Solo
PG-13
for brief strong language


Alex Honnold

-

1 hr. 37 mins.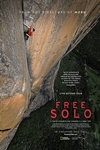 FREE SOLO is an edge-of-your seat thriller and an inspiring portrait of an athlete who challenges both his body and his beliefs on a quest to triumph over the impossible, revealing the personal toll of excellence. As the climber begins his training, the armor of invincibility he's built up over decades unexpectedly breaks apart when Honnold begins to fall in love, threatening his focus and giving way to injury and setbacks. Vasarhelyi and Chin succeed in beautifully capturing deeply human moments with Honnold as well as the death-defying climb with exquisite artistry and masterful, vertigo-inducing camerawork.
Official Site
Trailer
---