The Dead Don't Die
R
for zombie violence/gore, and for language


Bill Murray, Adam Driver

-

1 hr. 43 mins.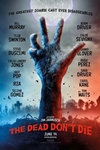 The peaceful town of Centerville is faced with a horde of zombies as the dead begin to come out of their graves.
Official Site
Trailer
---
Late Night
R
for language throughout and some sexual references


Emma Thompson, Mindy Kaling

-

1 hr. 42 mins.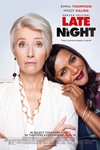 Emma Thompson plays Katherine Newbury, who is a legendary late-night talk show host, whose world is turned upside down when she hires her only female staff writer played by Kaling. Originally intended to smooth over diversity concerns, her decision has unexpectedly hilarious consequences as two women separated by culture and generation are united by their love of a biting punchline.
Official Site
Trailer
---
Pavarotti
PG-13
for brief strong language and a war related image


Luciano Pavarotti

-

1 hr. 54 mins.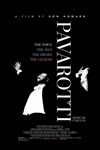 From the filmmaking team behind the highly-acclaimed documentary The Beatles: Eight Days A Week - The Touring Years, PAVAROTTI is a riveting film that lifts the curtain on the icon who brought opera to the people. Academy Award winner Ron Howard puts audiences front row center for an exploration of The Voice...The Man...The Legend. Luciano Pavarotti gave his life to the music and a voice to the world. This cinematic event features history-making performances and intimate interviews, including never-before-seen footage and cutting-edge Dolby Atmos technology.
Official Site
Trailer
---
Rocketman
R
for language throughout, some drug use and sexual content


Taron Egerton, Jamie Bell

-

2 hr. 1 mins.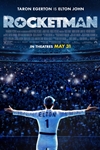 ROCKETMAN is an epic musical fantasy about the incredible human story of Elton John's breakthrough years. The film follows the fantastical journey of transformation from shy piano prodigy Reginald Dwight into international superstar Elton John. This inspirational story - set to Elton John's most beloved songs and performed by star Taron Egerton - tells the universally relatable story of how a small-town boy became one of the most iconic figures in pop culture. ROCKETMAN also stars Jamie Bell as Elton's longtime lyricist and writing partner Bernie Taupin, Richard Madden as Elton's first manager, John Reid, and Bryce Dallas Howard as Elton's mother Sheila Farebrother.
Official Site
Trailer
---
The Spy Behind Home Plate
NR

-

1 hr. 41 mins.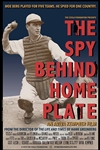 The feature-length documentary The Spy Behind Home Plate will begin screening in film festivals and theaters nationwide on 24, May 2019. Special events around the film will include talks with the director and people interviewed in the film; programs with museums, baseball fans, veterans groups, Jewish and other organizations as well as special Moe Berg Day at major league baseball parks around the country. Keep checking this page for complete listings of upcoming screenings and events as they are scheduled.
Official Site
Trailer
---