The Goldfinch
R
for drug use and language


Sarah Paulson, Ansel Elgort

-

2 hr. 29 mins.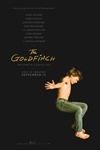 Theodore Decker was 13 years old when his mother was killed in a bombing at the Metropolitan Museum of Art. The tragedy changes the course of his life, sending him on a stirring odyssey of grief and guilt, reinvention and redemption, and even love. Through it all, he holds on to one tangible piece of hope from that terrible day...a painting of a tiny bird chained to its perch. The Goldfinch.
Official Site
Trailer
---
It Chapter Two
R
for disturbing violent content and bloody images throughout, pervasive language, and some crude sexual material


Jessica Chastain, Bill Skarsgård

-

2 hr. 49 mins.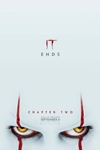 Evil resurfaces in Derry when the Losers Club reunite, and they return to where it all began in IT CHAPTER TWO.
Official Site
Trailer
---
Official Secrets
R
for language


Keira Knightley, Ralph Fiennes

-

1 hr. 42 mins.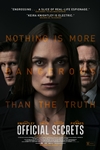 She risked everything to stop an unjust war. Her government called her a traitor. Based on world-shaking true events, Official Secrets tells the gripping story of Katharine Gun (Keira Knightley), a British intelligence specialist whose job involves routine handling of classified information. One day in 2003, in the lead up to the Iraq War, Gun receives a memo from the NSA with a shocking directive: the United States is enlisting Britain's help in collecting compromising information on United Nations Security Council members in order to blackmail them into voting in favor of an invasion of Iraq. Unable to stand by and watch the world be rushed into an illegal war, Gun makes the gut-wrenching decision to defy her government and leak the memo to the press. So begins an explosive chain of events that will ignite an international firestorm, expose a vast political conspiracy, and put Gun and her family directly in harm's way.
Official Site
Trailer
---
Brittany Runs A Marathon
R
for language throughout, sexuality and some drug material


Jillian Bell, Lil Rel Howery

-

1 hr. 43 mins.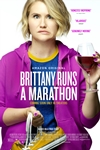 Hilarious, outgoing and always up for a good time, New Yorker Brittany Forgler is everybody's best friend ? except maybe her own. At 27, her hard-partying ways, chronic underemployment and toxic relationships are catching up with her, but when she stops by a new doctor's office to try to score some Adderall, she gets slapped with a prescription she never wanted: Get healthy. Too broke for a gym and too proud to ask for help, Brit is at a loss, until her seemingly together neighbor Catherine pushes her to lace up her Converse sneakers and run one sweaty block. The next day, she runs two. And soon, after finishing her first mile, she sets an almost unthinkable goal: running in the New York City Marathon.
Official Site
Trailer
---