Below Her Mouth



Natalie Krill, Erika Linder

-

1 hr. 32 mins.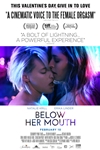 BELOW HER MOUTH is a bold, uninhibited drama that begins with a passionate weekend affair between two women. Dallas, a roofer and Jasmine, a fashion editor, share a powerful and immediate connection that inevitably derails both of their lives.
Official Site
Trailer
---
The Lost City of Z
PG-13
for violence, disturbing images, brief strong language and some nudity


Tom Holland, Charlie Hunnam

-

2 hr. 20 mins.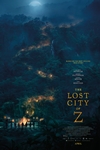 The film tells the incredible true story of British explorer Percy Fawcett, who journeys into the Amazon at the dawn of the 20th century and discovers evidence of a previously unknown, advanced civilization that may have once inhabited the region. Despite being ridiculed by the scientific establishment who regard indigenous populations as "savages," the determined Fawcett - supported by his devoted wife, son and aide-de-camp - returns time and again to his beloved jungle in an attempt to prove his case, culminating in his mysterious disappearance in 1925.
Official Site
Trailer
---
Norman: The Moderate Rise and Tragic Fall of a New York Fixer
R
for some language


Richard Gere, Lior Ashkenazi

-

1 hr. 57 mins.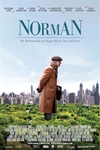 Norman Oppenheimer lives a lonely life in the margins of New York City power and money, a would-be operator dreaming up financial schemes that never come to fruition. As he has nothing real to offer, Norman strives to be everyone's friend, but his incessant networking leads him nowhere.
Always on the lookout for someone willing to pay attention to him, Norman sets his sights on Micha Eshel, a charismatic Israeli politician alone in New York at a low point in his career. Sensing Eshel's vulnerability, Norman reaches out with a gift of a very expensive pair of shoes, a gesture that deeply touches Eshel. When Eshel becomes Prime Minister three years later, he remembers.
With his very real connection to the leader of a major nation, Norman is awash in the respect he has always craved. Flush with his newfound feeling of success, Norman attempts to use Eshel's name to leverage his biggest deal ever: a series of quid pro quo transactions linking the Prime Minister to Norman's nephew, a rabbi, a mogul, his assistant, and a treasury official from the Ivory Coast. Norman's kaleidoscopic plans soon go awry, creating the potential for an international catastrophe he must struggle to prevent.
Official Site
Trailer
---
Colossal
R
for language


Anne Hathaway, Jason Sudeikis

-

1 hr. 50 mins.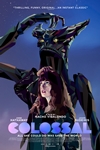 Gloria is an out-of-work girl who, after getting kicked out of her apartment by her boyfriend, is forced to leave her life in New York and move back to her hometown. When news reports surface that a giant creature is destroying Seoul, South Korea, Gloria gradually comes to the realization that she is somehow connected to this far-off phenomenon. As events begin to spin out of control, Gloria must determine why her seemingly insignificant existence has such a colossal effect on the fate of the world.a
Official Site
Trailer
---
A Very Sordid Wedding



Dale Dickey, Whoopi Goldberg

-

1 hr. 49 mins.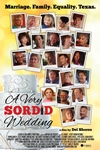 As the original film dealt with coming out in a conservative southern world, A Very Sordid Wedding explores the questions, bigotry and the fallout of what happens when gay marriage comes to communities and families that are not quite ready to accept it. Bigoted "religious freedom," marriage equality and cultural acceptance are all explored with Del Shores' trademark approach to using comedy and his much-beloved Sordid Lives characters to deal with these important current social issues and the very real process of accepting your family for who they are instead of who you want them to be.
Official Site
Trailer
---