Reach (2018)
NR



Johnny James Fiore, Garrett Clayton

-

1 hr. 32 mins.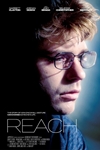 A socially awkward band geek, Steven Turano, divulges to a pro-suicide support group that he's planning on killing himself. He's constantly picked on by former childhood friend and school bully, Nick Perkins, and his widowed father, for whom he harbors a deep resentment for over his mother's passing. However, when Clarence, the new quirky kid in school, befriends him, Steven's plans are sidetracked and he reaches beyond his comfort zone forming stronger relationships with his father, friends, and teachers.
Official Site
Trailer
---
First Man
PG-13
for some thematic content involving peril, and brief strong language


Ryan Gosling, Claire Foy

-

2 hr. 18 mins.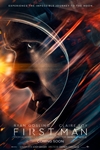 On the heels of their six-time Academy AwardŽ-winning smash, La La Land, OscarŽ-winning director Damien Chazelle and star Ryan Gosling reteam for Universal Pictures' First Man, the riveting story of NASA's mission to land a man on the moon, focusing on Neil Armstrong and the years 1961-1969. A visceral, first-person account, based on the book by James R. Hansen, the movie will explore the sacrifices and the cost on Armstrong and on the nation of one of the most dangerous missions in history.
Official Site
Trailer
---
A Star is Born
R
for language throughout, some sexuality/nudity and substance abuse


Lady Gaga, Bradley Cooper

-

2 hr. 15 mins.
In this new take on the tragic love story, he plays seasoned musician Jackson Maine, who discovers - and falls in love with - struggling artist Ally (Gaga). She has just about given up on her dream to make it big as a singer, until Jack coaxes her into the spotlight.  But even as Ally's career takes off, the personal side of their relationship is breaking down, as Jack fights an ongoing battle with his own internal demons.
Official Site
Trailer
---
The Old Man & The Gun
PG-13
for brief strong language


Robert Redford, Casey Affleck

-

1 hr. 33 mins.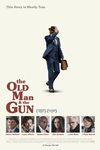 THE OLD MAN AND THE GUN is based on the true story of Forrest Tucker (Robert Redford), from his audacious escape from San Quentin at the age of 70 to an unprecedented string of heists that confounded authorities and enchanted the public. Wrapped up in the pursuit are detective John Hunt (Casey Affleck), who becomes captivated with Forrest's commitment to his craft, and a woman (Sissy Spacek), who loves him in spite of his chosen profession.
Official Site
Trailer
---
The Rocky Horror Picture Show
R



Tim Curry, Susan Sarandon

-

1 hr. 40 mins.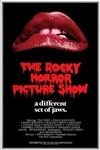 A loving couple, a few lost monsters and a sweet transvestite from transsexual Transylvania sing and dance through a campy, sloppy salute to horror movies and sexual liberation. Bring your sense of humor. And some toast.
Official Site
Trailer
---
Boys (Jonas)



Aure Atika, Nicolas Bauwens

-

1 hr. 22 mins. Official Site
Trailer
---
Going West
R

- Official Site
Trailer
---
Latter-Day Glory



Terry Blas, Chris Ammo Hall

-

1 hr. 14 mins. Official Site
Trailer
---
Wild Nights with Emily



Molly Shannon, Susan Ziegler

-

1 hr. 24 mins. Official Site
Trailer
---