Whitney
R
for language and drug content


Whitney Houston

-

2 hr. 0 mins.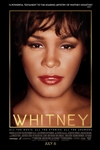 Whitney Houston broke more music industry records than any other female singer in history. With over 200 million album sales worldwide, she was the only artist to chart seven consecutive U.S. No. 1 singles. She also starred in several blockbuster movies before her brilliant career gave way to erratic behavior, scandals and death at age 48. The documentary feature Whitney is an intimate, unflinching portrait of Houston and her family that probes beyond familiar tabloid headlines and sheds new light on the spellbinding trajectory of Houston's life. Using never-before-seen archival footage, exclusive demo recordings, rare performances, audio archives and original interviews with the people who knew her best, Oscar®-winning filmmaker Kevin Macdonald unravels the mystery behind "The Voice," who thrilled millions even as she struggled to make peace with her own troubled past.
Official Site
Trailer
---
Leave No Trace
PG
for thematic material throughout


Ben Foster, Jeff Kober

-

1 hr. 50 mins.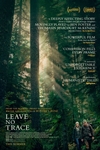 Will (Foster) and his teenage daughter, Tom (Harcourt McKenzie), have lived off the grid for years in the forests of Portland, Oregon. When their idyllic life is shattered, both are put into social services. After clashing with their new surroundings, Will and Tom set off on a harrowing journey back to their wild homeland.
Official Site
Trailer
---
Three Identical Strangers
PG-13



Silvi Alzetta-Reali, Eddy Galland

-

1 hr. 36 mins.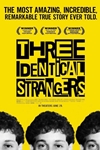 Three complete strangers Bobby Shafran, David Kellman, and Eddy Galland are reunited in an astonishing coincidence after being born identical triplets, separated at birth, and adopted to different families. Their jaw-dropping, feel-good story becomes a global sensation a viral hit in the pre-internet age.The triplets short lived, fairy-tale reunion sets in motion a chain of events that will unearth a unimaginable secret with radical implications for our very understanding of human nature. An exuberant celebration of family that transforms into a gripping, juicy conspiracy thriller and then beyond THREE IDENTICAL STRANGERS is a story that must be experienced to be believed, and proof that life is truly is stranger than fiction. Times three.
Official Site
Trailer
---
Boundaries
R
for drug material, language, some sexual references and nude sketches


Vera Farmiga, Bobby Cannavale

-

1 hr. 50 mins.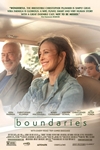 LAURA (Vera Farmiga) is a single mother living in Seattle, who has a constant need to put others & animals before her. When her estranged, criminally-minded father JACK (Christopher Plummer) is kicked out of his retirement home, Laura agrees to drive him down the coast to live with her sister JoJo (Kristen Schaal) in LA. Along for the ride is her bright but troubled son HENRY, and an assortment of animal charity cases. Without telling Laura, Jack convinces Henry to help him sell off his copious supply of marijuana at every stop of their journey, resulting in unexpected reunions with old friends and family.
Official Site
Trailer
---
Won't You Be My Neighbor?
PG-13
for some thematic elements and language


Fred Rogers

-

1 hr. 34 mins.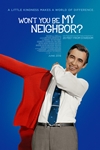 Won't You Be My Neighbor? takes an intimate look at America's favorite neighbor: Mister Fred Rogers. A portrait of a man whom we all think we know, this documentary is an emotional and moving film that takes you beyond zip-up cardigans and the land of make-believe, and into the heart of a creative genius, who inspired generations of children with compassion and limitless imagination.
Official Site
Trailer
---