I Feel Pretty
PG-13
for sexual content, some partial nudity, and language


Amy Schumer, Michelle Williams

-

1 hr. 50 mins.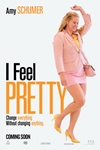 In I FEEL PRETTY a woman who struggles with feelings of deep insecurity and low self-esteem, that hold her back everyday, wakes from a brutal fall in an exercise class believing she is suddenly a supermodel. With this newfound confidence she is empowered to live her life fearlessly and flawlessly, but what will happen when she realizes her appearance never changed?
Official Site
Trailer
---
Chappaquiddick
PG-13
for thematic material, disturbing images, some strong language, and historical smoking


Kate Mara, Ed Helms

-

1 hr. 41 mins.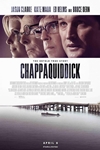 In the riveting suspense drama, CHAPPAQUIDDICK, the scandal and mysterious events surrounding the tragic drowning of a young woman, as Ted Kennedy drove his car off the infamous bridge, are revealed in the new movie starring Jason Clarke as Ted Kennedy and Kate Mara as Mary Jo Kopechne. Not only did this event take the life of an aspiring political strategist and Kennedy insider, but it ultimately changed the course of presidential history forever. Through true accounts, documented in the inquest from the investigation in 1969, director John Curran and writers Andrew Logan and Taylor Allen, intimately expose the broad reach of political power, the influence of America's most celebrated family; and the vulnerability of Ted Kennedy, the youngest son, in the shadow of his family legacy.
Official Site
Trailer
---
A Bag of Marbles (Un sac de billes)
NR



Dorian Le Clech, Batyste Fleurial

-

1 hr. 50 mins.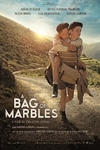 This is the true story of two young Jewish brothers in German occupied France who, with a mind-boggling mix of mischievousness, courage and ingenuity, will be forced to fend for themselves in order to survive the enemy invasion and try bring their family back together. The heartwarming adaptation of Joseph Joffo's enduring memoir tells the story of the Nazi occupation through the eyes of the two young Jewish boys. Paris, 1941: Joseph and Maurice are the sons of Roman, the local barber. At ages 10 and 12, the boys have so little understanding of the persecution of Jews that Joseph thinks nothing of swapping his yellow star for a bag of marbles. Despite their naiveté, Roman knows that their best chance to escape the Nazi roundup is to flee on their own to Vichy, France, where their older brothers Albert and Henri have found safe haven. Always one false move from tragedy, these tenacious children survive on courage, ingenuity, and more than a bit of cunning as they make their precarious way through France hoping to reunite with their family. More than anything, it's their brotherly bond that gets them through their ordeals. Patrick Bruel resonates as the Jewish family patriarch Roman, while newcomers Dorian Le Clech and Batyste Fleurial Palmieri register an almost agonizing vulnerability as hapless innocents trying to outrun the cruel machinery of war.
Official Site
Trailer
---
Final Portrait
R
for language, some sexual references and nudity


Geoffrey Rush, Armie Hammer

-

1 hr. 31 mins.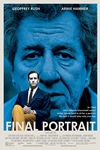 FINAL PORTRAIT is the story of the touching and offbeat friendship between American writer and art-lover James Lord and Alberto Giacometti, as seen through Lord's eyes and revealing unique insight into the beauty, frustration, profundity and sometimes the chaos of the artistic process. Set in 1964, while on a short trip to Paris, Lord is asked by his friend, Giacometti, to sit for a portrait. The process, promises Giacometti, will take only a few days and so Lord agrees — ultimately wondering "how much longer can it go on like this?"
Official Site
Trailer
---
Isle of Dogs
PG-13
for thematic elements and some violent images


F. Murray Abraham, Bob Balaban

-

1 hr. 30 mins.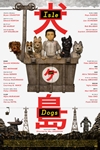 ISLE OF DOGS tells the story of ATARI KOBAYASHI, 12-year-old ward to corrupt Mayor Kobayashi. When, by Executive Decree, all the canine pets of Megasaki City are exiled to a vast garbage-dump called Trash Island, Atari sets off alone in a miniature Junior-Turbo Prop and flies across the river in search of his bodyguard-dog, Spots. There, with the assistance of a pack of newly-found mongrel friends, he begins an epic journey that will decide the fate and future of the entire Prefecture.
Official Site
Trailer
---
The Rocky Horror Picture Show
R



Tim Curry, Susan Sarandon

-

1 hr. 40 mins.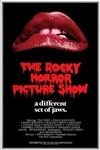 A loving couple, a few lost monsters and a sweet transvestite from transsexual Transylvania sing and dance through a campy, sloppy salute to horror movies and sexual liberation. Bring your sense of humor. And some toast.
Official Site
Trailer
---