Stronger
R
for language throughout, some graphic injury images, and brief sexuality/nudity


Jake Gyllenhaal, Tatiana Maslany

-

1 hr. 56 mins.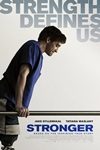 Stronger is the inspiring true story of Jeff Bauman, an ordinary man who captured the hearts of his city and the world to become the symbol of hope following the infamous 2013 Boston Marathon bombing. Jake Gyllenhaal stars as Jeff, a 27-year-old, working-class Boston man who was at the marathon to try and win back his ex-girlfriend Erin (Tatiana Maslany). Waiting for her at the finish line when the blast occurs, he loses both his legs in the attack. After regaining consciousness in the hospital, Jeff is able to help law enforcement identify one of the bombers, but his own battle has just begun. He tackles months of physical and emotional rehabilitation with the unwavering support of Erin and his family. It is Jeff's deeply personal account of the heroic journey that tests a family's bond, defines a community's pride and inspires his inner courage to overcome devastating adversity. Filled with raw emotion, humanity and humor, Stronger is the inspirational real-life story of the man who became the living embodiment of "Boston Strong." The film also stars Academy Award® nominee Miranda Richardson and is directed by David Gordon Green.
Official Site
Trailer
---
mother!
R
for strong disturbing violent content, some sexuality, nudity and language


Jennifer Lawrence, Javier Bardem

-

2 hr. 1 mins.
A couple's relationship is tested when uninvited guests arrive at their home, disrupting their tranquil existence. From filmmaker Darren Aronofsky (Black Swan, Requiem for a Dream), mother! stars Jennifer Lawrence, Javier Bardem, Ed Harris and Michelle Pfeiffer in this riveting psychological thriller about love, devotion and sacrifice.
Official Site
Trailer
---
It
R
for violence/horror, bloody images, and for language


Bill Skarsgård, Jaeden Lieberher

-

2 hr. 15 mins.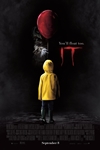 When children begin to disappear in the town of Derry, Maine, a group of young kids are faced with their biggest fears when they square off against an evil clown named Pennywise, whose history of murder and violence dates back for centuries.
Official Site
Trailer
---
Beach Rats
R
for strong sexual content, graphic nudity, drug use and language


Harris Dickinson, Kate Hodge

-

1 hr. 38 mins.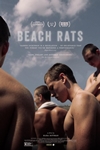 BEACH RATS centers on Frankie, an aimless youth on the outer edges of Brooklyn, struggling to escape his bleak home life and navigating questions of self-identity. Frankie spends his summer balancing his time between his delinquent friends, a potential new girlfriend, and older men he meets online. As Frankie's competing desires begin to consume him, his decisions leave him hurtling towards irreparable consequences.
Official Site
Trailer
---