Song to Song
R
for some sexuality, nudity, drug use and language


Haley Bennett, Ryan Gosling

-

2 hr. 25 mins.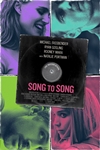 In this modern love story set against the Austin, Texas music scene, two entangled couples - struggling songwriters Faye and BV, and music mogul Cook and the waitress whom he ensnares - chase success through a rock 'n' roll landscape of seduction and betrayal.
Official Site
Trailer
---
Personal Shopper
R
for some language, sexuality, nudity and a bloody violent image


Kristen Stewart, Lars Eidinger

-

1 hr. 45 mins.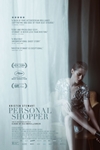 A high-fashion personal shopper to the stars is also a spiritual medium. Grieving the recent death of her twin brother, she haunts his Paris home, determined to make contact with him.
Official Site
Trailer
---
The Sense of an Ending
PG-13
for thematic elements, a violent image, sexuality and brief strong language.


Michelle Dockery, Freya Mavor

-

1 hr. 48 mins.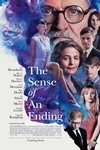 Tony Webster leads a reclusive and quiet existence until long buried secrets from his past force him to face the flawed recollections of his younger self, the truth about his first love and the devastating consequences of decisions made a lifetime ago.
Official Site
Trailer
---
The Last Word
R
for language


Shirley MacLaine, Amanda Seyfried

-

1 hr. 48 mins.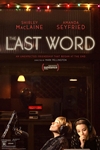 In THE LAST WORD, Shirley MacLaine is Harriet Lauler, a once successful businesswoman in tight control of every aspect of her life. As she reflects upon her accomplishments, she's suddenly inspired to engage a young local writer, Anne Sherman, to pen her life's story. When the initial result doesn't meet Harriet's high expectations, she sets out to reshape the way she is remembered, with Anne dragged along as an unwilling accomplice. As the journey unfolds, the two women develop a unique bond which alters not only Harriet's legacy, but also Anne's future.
Official Site
Trailer
---
The Women's Balcony (Ismach Hatani)
NR



Orna Banai, Evelin Hagoel

-

1 hr. 36 mins.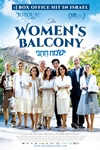 An accident during a bar mitzvah celebration leads to a gendered rift in a devout Orthodox community in Jerusalem, in this rousing, good-hearted tale about women speaking truth to patriarchal power.
Official Site
Trailer
---
Paterson
R
for some language


Adam Driver, Golshifteh Farahani

-

1 hr. 55 mins.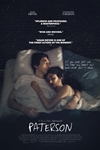 Paterson is a bus driver in the city of Paterson, New Jersey - they share the name. Every day, Paterson adheres to a simple routine: he drives his daily route, observing the city as it drifts across his windshield and overhearing fragments of conversation swirling around him; he writes poetry into a notebook; he walks his dog; he stops in a bar and drinks exactly one beer. He goes home to his wife, Laura. By contrast, Laura's world is ever changing. New dreams come to her almost daily, each a different and inspired project. Paterson loves Laura and she loves him. He supports her newfound ambitions; she champions his secret gift for poetry. The history and energy of the City of Paterson is a felt presence in the film and its simple structure unfolds over the course of a single week. The quiet triumphs and defeats of daily life are observed, along with the poetry evident in its smallest details.
Official Site
Trailer
---