Mary Magdalene
R
for some bloody and disturbing images


Rooney Mara, Joaquin Phoenix

-

2 hr. 0 mins.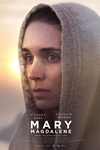 She is one of the most transformative yet misunderstood women in history, alternately vilified as a sinner and canonized as a saint. For the first time, the incredible story of Mary Magdalene is told through her own eyes. In the first century A.D., the free-spirited Mary (Rooney Mara) flees the marriage her family has arranged for her, finding refuge and a sense of purpose in a radical new movement led by the charismatic, rabble-rousing preacher Jesus (Joaquin Phoenix). The sole woman among his band of disciples, Mary defies the prejudices of a patriarchal society as she undergoes a profound spiritual awakening and finds herself at the center of an earth-shaking historical moment. Boldly challenging received wisdom, Mary Magdalene is a rapturous, moving account of a miraculous woman who risked everything to follow her faith.
Official Site
Trailer
---
The Best of Enemies
PG-13
for thematic material, racial epithets, some violence and a suggestive reference


Taraji P. Henson, Sam Rockwell

-

2 hr. 13 mins.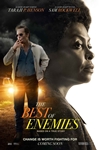 Based on a true story, THE BEST OF ENEMIES centers on the unlikely relationship between Ann Atwater (Henson), an outspoken civil rights activist, and C.P. Ellis (Rockwell), a local Ku Klux Klan leader who reluctantly co-chaired a community summit, battling over the desegregation of schools in Durham, North Carolina during the racially-charged summer of 1971. The incredible events that unfolded would change Durham and the lives of Atwater and Ellis forever.
Official Site
Trailer
---
The Chaperone



Haley Lu Richardson, Elizabeth McGovern

-

1 hr. 43 mins.
Louise Brooks, the 1920s silver screen sensation who never met a rule she didn't break, epitomized the restless, reckless spirit of the Jazz Age. But, just a few years earlier, she was a 15 year-old student in Wichita, Kansas for whom fame and fortune were only dreams. When the opportunity arises for her to go to New York to study with a leading dance troupe, her mother insists there be a chaperone. Norma Carlisle (Elizabeth McGovern), a local society matron who never broke a rule in her life, impulsively volunteers to accompany Louise (Haley Lu Richardson) to New York for the summer.
Official Site
Trailer
---
Diane (2018-II)



Jake Lacy, Mary Kay Place

-

1 hr. 35 mins.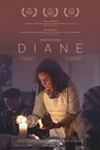 For Diane, everyone else comes first. Generous but with little patience for self-pity, she spends her days checking in on sick friends, volunteering at her local soup kitchen, and trying valiantly to save her troubled, drug-addicted adult son from himself. But beneath her relentless routine of self-sacrifice, Diane is fighting a desperate internal battle, haunted by a past she can't forget and which threatens to tear her increasingly chaotic world apart. Built around an extraordinary, fearless performance from Mary Kay Place, the narrative debut from Kent Jones is a profound, beautifully human portrait of a woman rifling through the wreckage of her life in search of redemption.
Official Site
Trailer
---
Hotel Mumbai
R
for disturbing violence throughout, bloody images, and language


Armie Hammer, Jason Isaacs

-

2 hr. 5 mins.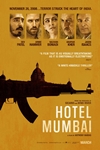 A gripping true story of humanity and heroism, HOTEL MUMBAI vividly recounts the 2008 siege of the famed Taj Hotel by a group of terrorists in Mumbai, India. Refusing to leave their guests, the renowned chef Hemant Oberoiand a waiter choose to risk their lives to keep everyone safe. As the world watches on, a desperate couple is forced to make unthinkable sacrifices to protect their newborn child.
Official Site
Trailer
---
The Aftermath
R
for sexual content/nudity, and violence including some disturbing images


Keira Knightley, Alexander Skarsgård

-

1 hr. 48 mins.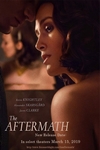 THE AFTERMATH is set in post war Germany in 1946. Rachael Morgan (Keira Knightley) arrives in the ruins of Hamburg in the bitter winter, to be reunited with her husband Lewis (Jason Clarke), a British colonel charged with rebuilding the shattered city. But as they set off for their new home, Rachael is stunned to discover that Lewis has made an unexpected decision: They will be sharing the grand house with its previous owners, a German widower (Alexander Skarsgård) and his troubled daughter. In this charged atmosphere, enmity and grief give way to passion and betrayal.
Official Site
Trailer
---