American Animals
R
for language throughout, some drug use and brief crude/sexual material


Evan Peters, Barry Keoghan

-

1 hr. 57 mins.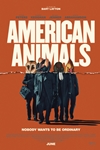 The extraordinary and thrilling true story of four friends (Evan Peters, Barry Keoghan, Blake Jenner, and Jared Abrahamson) living an ordinary existence who brazenly attempt to execute one of the most audacious art heists in US history. But not everything is as it seems, and as the daring theft unfolds through each of their perspectives, each of them start to question whether their attempts to inject excitement and purpose into their lives is simply a misguided attempt at achieving the American Dream.
Official Site
Trailer
---
Jurassic World: Fallen Kingdom
PG-13
for intense sequences of science-fiction violence and peril


Chris Pratt, Bryce Dallas Howard

-

2 hr. 8 mins.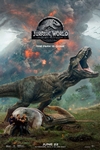 It's been three years since theme park and luxury resort Jurassic World was destroyed by dinosaurs out of containment. Isla Nublar now sits abandoned by humans while the surviving dinosaurs fend for themselves in the jungles.
When the island's dormant volcano begins roaring to life, Owen (Chris Pratt) and Claire (Bryce Dallas Howard) mount a campaign to rescue the remaining dinosaurs from this extinction-level event. Owen is driven to find Blue, his lead raptor who's still missing in the wild, and Claire has grown a respect for these creatures she now makes her mission. Arriving on the unstable island as lava begins raining down, their expedition uncovers a conspiracy that could return our entire planet to a perilous order not seen since prehistoric times.
Official Site
Trailer
---
Won't You Be My Neighbor?
PG-13
for some thematic elements and language


Fred Rogers

-

1 hr. 34 mins.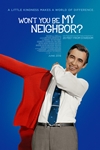 Won't You Be My Neighbor? takes an intimate look at America's favorite neighbor: Mister Fred Rogers. A portrait of a man whom we all think we know, this documentary is an emotional and moving film that takes you beyond zip-up cardigans and the land of make-believe, and into the heart of a creative genius, who inspired generations of children with compassion and limitless imagination.
Official Site
Trailer
---
Sicario: Day of the Soldado
R
for strong violence, bloody images, and language


Benicio Del Toro, Josh Brolin

-

2 hr. 3 mins.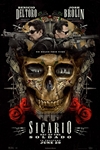 In Sicario: Day of the Soldado, the series begins a new chapter. In the drug war, there are no rules - and as the cartels have begun trafficking terrorists across the US border, federal agent Matt Graver (Josh Brolin) calls on the mysterious Alejandro (Benicio Del Toro), whose family was murdered by a cartel kingpin, to escalate the war in nefarious ways. Alejandro kidnaps the kingpin's daughter to inflame the conflict - but when the girl is seen as collateral damage, her fate will come between the two men as they question everything they are fighting for.
Official Site
Trailer
---
Boundaries
R
for drug material, language, some sexual references and nude sketches


Vera Farmiga, Bobby Cannavale

-

1 hr. 50 mins.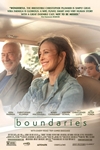 LAURA (Vera Farmiga) is a single mother living in Seattle, who has a constant need to put others & animals before her. When her estranged, criminally-minded father JACK (Christopher Plummer) is kicked out of his retirement home, Laura agrees to drive him down the coast to live with her sister JoJo (Kristen Schaal) in LA. Along for the ride is her bright but troubled son HENRY, and an assortment of animal charity cases. Without telling Laura, Jack convinces Henry to help him sell off his copious supply of marijuana at every stop of their journey, resulting in unexpected reunions with old friends and family.
Official Site
Trailer
---
Whitney



Whitney Houston

-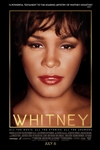 Whitney Houston broke more music industry records than any other female singer in history. With over 200 million album sales worldwide, she was the only artist to chart seven consecutive U.S. No. 1 singles. She also starred in several blockbuster movies before her brilliant career gave way to erratic behavior, scandals and death at age 48. The documentary feature Whitney is an intimate, unflinching portrait of Houston and her family that probes beyond familiar tabloid headlines and sheds new light on the spellbinding trajectory of Houston's life. Using never-before-seen archival footage, exclusive demo recordings, rare performances, audio archives and original interviews with the people who knew her best, Oscar®-winning filmmaker Kevin Macdonald unravels the mystery behind "The Voice," who thrilled millions even as she struggled to make peace with her own troubled past.
Official Site
Trailer
---
The Cakemaker
NR



Zohar Shtrauss, Sarah Adler

-

1 hr. 45 mins.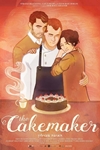 Thomas, a young German baker, is having an affair with Oren, an Israeli married man who has frequent business visits in Berlin. When Oren dies in a car crash in Israel, Thomas travels to Jerusalem seeking for answers regarding his death. Under a fabricated identity, Thomas infiltrates into the life of Anat, his lover's newly widowed wife, who owns a small Café in downtown Jerusalem. Thomas starts to work for her and create German cakes and cookies that bring life into her Café. Thomas finds himself involved in Anat's life in a way far beyond his anticipation, and to protect the truth he will stretch his lie to a point of no return.
Official Site
Trailer
---
Mamma Mia! Here We Go Again
PG-13
for some suggestive material


Meryl Streep, Julie Walters

-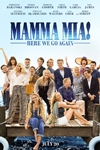 Get ready to sing and dance, laugh and love all over again.Ten years after Mamma Mia! The Movie grossed more than $600 million around the world, you are invited to return to the magical Greek island of Kalokairi in an all-new original musical based on the songs of ABBA. With the film's original cast returning and new additions including Lily James (Cinderella, Baby Driver), the musical comedy will open on July 20, 2018.
Official Site
Trailer
---
Puzzle
R
language


Kelly Macdonald, David Denman

-

1 hr. 43 mins.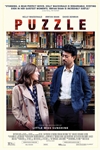 Agnes, taken for granted as a suburban mother, discovers a passion for solving jigsaw puzzles, which unexpectedly draws her into a new world – where her life unfolds in ways she could never have imagined.
Official Site
Trailer
---