The Art of Self Defense
R
for violence, sexual content, graphic nudity and language


Jesse Eisenberg, Imogen Poots

-

1 hr. 44 mins.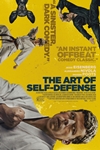 The film centers on Casey (Jesse Eisenberg), who is attacked at random on the street and enlists in a local dojo led by a charismatic and mysterious Sensei (Alessandro Nivola), in an effort to learn how to defend himself. What he uncovers is a sinister world of fraternity, violence and hypermasculinity and a woman (Imogen Poots) fighting for her place in it. Casey undertakes a journey, both frightening and darkly funny, that will place him squarely in the sights of his enigmatic new mentor.
Official Site
Trailer
---
The Lion King
PG
for sequences of violence and peril, and some thematic elements


Donald Glover, Beyoncé Knowles-Carter

-

1 hr. 58 mins.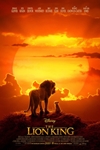 From Disney Live Action, director Jon Favreau's all-new -The Lion King- journeys to the African savanna where a future king is born. Simba idolizes his father, King Mufasa, and takes to heart his own royal destiny. But not everyone in the kingdom celebrates the new cub's arrival. Scar, Mufasa's brother -and former heir to the throne- has plans of his own. The battle for Pride Rock is ravaged with betrayal, tragedy and drama, ultimately resulting in Simba's exile. With help from a curious pair of newfound friends, Simba will have to figure out how to grow up and take back what is rightfully his.
Official Site
Trailer
---
Before Stonewall (1984)
NR



Rita Mae Brown, Allen Ginsberg

-

1 hr. 27 mins.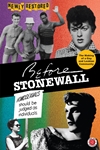 Fifty years after the riots gave birth to the modern lesbian and gay liberation movement, and with substantial progress made, LGBT Americans still find themselves fighting on many fronts for full equality, in the U.S. and around the world.
Official Site
Trailer
---
Marianne & Leonard: Words of Love
R
for some drug material, sexual references and brief nudity


Leonard Cohen, Marianne Ihlen

-

1 hr. 37 mins.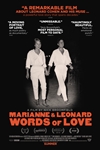 Marianne & Leonard: Words of Love is renowned filmmaker Nick Broomfield's most personal and romantic film of his storied career. The documentary starts on the Greek island of Hydra in 1960, where Leonard Cohen, then a struggling and unknown fiction writer, and Marianne Ihlen, a single mother with a young son, became part of community of expat artists, writers and musicians. Never-before-seen footage shot by Broomfield and legendary documentarian D.A. Pennebaker make for a unique portrait of an idyllic 1960's bohemia. It was a time that left a lasting imprint on both Marianne and Leonard, whose friendship would last another fifty years before their deaths in 2016.
Official Site
Trailer
---
Once Upon a Time In Hollywood



Leonardo DiCaprio, Brad Pitt

-

2 hr. 41 mins.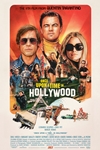 Quentin Tarantino's Once Upon a Time...in Hollywood visits 1969 Los Angeles, where everything is changing, as TV star Rick Dalton (Leonardo DiCaprio) and his longtime stunt double Cliff Booth (Brad Pitt) make their way around an industry they hardly recognize anymore. The ninth film from the writerdirector features a large ensemble cast and multiple storylines in a tribute to the final moments of Hollywood's golden age.
Official Site
Trailer
---
Fast & Furious Presents: Hobbs & Shaw
PG-13
for prolonged sequences of action and violence, suggestive material and some strong language


Dwayne Johnson, Jason Statham

-

2 hr. 16 mins.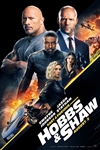 Ever since hulking lawman Hobbs (Johnson), a loyal agent of America's Diplomatic Security Service, and lawless outcast Shaw (Statham), a former British military elite operative, first faced off in 2015's Furious 7, the duo have swapped smack talk and body blows as they've tried to take each other down.
But when cyber-genetically enhanced anarchist Brixton (Idris Elba) gains control of an insidious bio-threat that could alter humanity forever - and bests a brilliant and fearless rogue MI6 agent (The Crown's Vanessa Kirby), who just happens to be Shaw's sister - these two sworn enemies will have to partner up to bring down the only guy who might be badder than themselves.
Official Site
Trailer
---
David Crosby: Remember My Name
R
for language, drug material and brief nudity


David Crosby, Cameron Crowe

-

1 hr. 35 mins.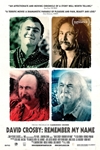 David Crosby reflects on his life of music stardom, while forging new oaths to relevancy at his age of 77 in this deeply personal documentary.
Official Site
Trailer
---
The Kitchen
R
for violence, language throughout and some sexual content


Melissa McCarthy, Tiffany Haddish

-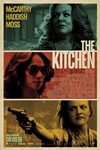 "The Kitchen" stars Melissa McCarthy, Tiffany Haddish and Elisabeth Moss as three 1978 Hell's Kitchen housewives whose mobster husbands are sent to prison by the FBI. Left with little but a sharp ax to grind, the ladies take the Irish mafia's matters into their own hands proving unexpectedly adept at everything from running the rackets to taking out the competition literally.
Official Site
Trailer
---
Luce
R
for language throughout, sexual content, nudity and some drug use


Naomi Watts, Octavia Spencer

-

1 hr. 49 mins.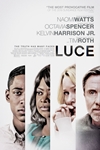 Certain to be one of the most talked-about films of the year, LUCE is a smart psychological thriller that will leave audiences breathless. An all-star high school athlete and accomplished debater, Luce (Kelvin Harrison Jr.) is a poster boy for the new American Dream. As are his parents (Naomi Watts and Tim Roth), who adopted him from a war-torn country a decade earlier. When Luce's teacher (Octavia Spencer) makes a shocking discovery in his locker, Luce's stellar reputation is called into question. But is he really at fault, or is Ms. Wilson preying on dangerous stereotypes?
Official Site
Trailer
---
After the Wedding
PG-13
for thematic material and some strong language


Michelle Williams, Julianne Moore

-

1 hr. 50 mins.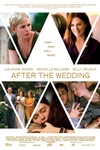 Isabel (Michelle Williams) has dedicated her life to working with the children in an orphanage in Calcutta. Theresa (Julianne Moore) is the multimillionaire head of a media company who lives with her handsome artist husband (Billy Crudup) and their two adorable twin boys in New York. When word comes to Isabel of a mysterious and generous grant for the financially struggling orphanage, she must travel to New York to meet the benefactor Theresa in person. And when Isabel is spontaneously invited to Theresa's daughter's wedding, Isabel discovers a connection to Theresa that takes her on an unexpected journey into her own past.
Official Site
Trailer
---
Blinded by the Light
PG-13
for thematic material and language including some ethnic slurs


Viveik Kalra, Kulvinder Ghir

-

1 hr. 54 mins.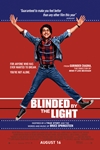 "Blinded by the Light" is a joyful story of courage, love, hope, family and the unique ability of music to lift the human spirit. The film tells the story of Javed (Viveik Kalra) a British teen of Pakistani descent, growing up in the town of Luton, England, in 1987. Amidst the racial and economic turmoil of the times, he writes poetry as a means to escape the intolerance of his hometown and the inflexibility of his traditional father. But when a classmate introduces him to the music of The Boss, Javed sees parallels to his working-class life in Springsteen's powerful lyrics. As Javed discovers a cathartic outlet for his own pent-up dreams, he also begins to find the courage to express himself in his own unique voice.
Official Site
Trailer
---
Where'd You Go, Bernadette
PG-13
for some strong language and drug material


Cate Blanchett, Billy Crudup

-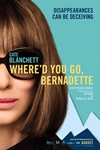 Based on the runaway bestseller, Where'd You Go, Bernadette is an inspiring comedy about Bernadette Fox (Academy Award winner Cate Blanchett), a loving mom who becomes compelled to reconnect with her creative passions after years of sacrificing herself for her family. Bernadette's leap of faith takes her on an epic adventure that jump-starts her life and leads to her triumphant rediscovery.
Official Site
Trailer
---