After Auschwitz



Eva Beckmann, Rena Drexler

-

1 hr. 23 mins.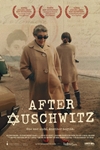 For survivors of the Holocaust, liberation was both an incredible moment and a devastating one. It marked the beginning of a life-long struggle. Most wanted to go home, but there was no home left in devastated post-war Europe. Many came to America and wanted to tell people about their experiences, but were silenced. You're in America now, put it behind you is what they were told. The women Kean follows became mothers and wives with successful careers, but never fully healed from the scars of the past.
Official Site
Trailer
---
Lean on Pete
R
for language and brief violence


Travis Fimmel, Steve Buscemi

-

2 hr. 1 mins.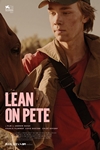 15-year-old Charley (Charlie Plummer) arrives in Portland, Oregon, with his single father Ray (Travis Fimmel), both eager for a fresh start after a series of hard knocks. While Ray descends into personal turmoil, Charley finds camaraderie at a local racetrack where he lands a job caring for an ageing quarter horse named Lean On Pete. The horse's gruff owner Del (Steve Buscemi) and his seasoned jockey Bonnie (ChloŽ Sevigny) help Charley fill the void of his father's absence until he discovers that Pete is bound for slaughter, prompting him to take extreme measures to spare his new friend's life. Charley and Pete head out into the great unknown, embarking on an odyssey across the new American frontier in search of a loving aunt Charley hasn't seen in years. They experience adventure and heartbreak in equal measure, but never lose their irrepressible hope and resiliency as they pursue their dream of finding a place they can call home.
Official Site
Trailer
---
You Were Never Really Here
R
for strong violence, disturbing and grisly images, language, and brief nudity


Joaquin Phoenix, Ekaterina Samsonov

-

1 hr. 35 mins.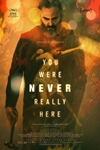 A traumatized veteran, unafraid of violence, tracks down missing girls for a living. When a job spins out of control, Joe's nightmares overtake him as a conspiracy is uncovered leading to what may be his death trip or his awakening.
Official Site
Trailer
---
The Rider
R
for language and drug use


Bray Jandreau, Tim Jandreau

-

1 hr. 44 mins.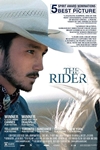 Based on his a true story, THE RIDER stars breakout Brady Jandreau as a once rising star of the rodeo circuit warned that his competition days are over after a tragic riding accident. Back home, Brady finds himself wondering what he has to live for when he can no longer do what gives him a sense of purpose: to ride and compete. In an attempt to regain control of his fate, Brady undertakes a search for new identity and tries to redefine his idea of what it means to be a man in the heartland of America.
Official Site
Trailer
---
Tully
R
for language and some sexuality/nudity


Charlize Theron, Mackenzie Davis

-

1 hr. 34 mins.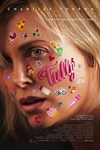 Marlo [Academy Award winner Charlize Theron], a mother of three including a newborn, is gifted a night nanny by her brother [Mark Duplass]. Hesitant to the extravagance at first, Marlo comes to form a unique bond with the thoughtful, surprising, and sometimes challenging young nanny named Tully.
Official Site
Trailer
---
Disobedience
R
for some strong sexuality


Rachel McAdams, Rachel Weisz

-

1 hr. 54 mins.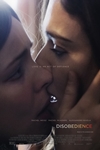 From a screenplay by Lelio and Rebecca Lenkiewicz, the film follows a woman as she returns from New York after the death of her estranged rabbi father to the Orthodox Jewish community in North London where she grew up. Once back at home, she stirs up controversy when she shows an interest in a childhood friend. The film stars Rachel Weisz, Rachel McAdams and Alessandro Nivola.
Official Site
Trailer
---
Grace Jones: Bloodlight and Bami



Grace Jones, Jean-Paul Goude

-

1 hr. 56 mins.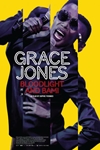 Grace Jones and Friends Live promises to be thrilling and enlightening evening with the inimitable icon, as she discusses her life and work with some of her closest collaborators, from the worlds of music, fashion, art and film, following an exclusive preview of Sophie Fiennes' highly anticipated new film Grace Jones: Bloodlight and Bami.Grace Jones: Bloodlight and Bami takes the viewer on an intimate and electrifying journey that moves between four cinematic layers - performance, family, artist and gypsy - to explore the fascinating world of this pop cultural phenomenon. Here we see her behind the mask as a daughter, mother, sister and grandmother, alongside taking to the stage for a specially commissioned performance, with legendary hits including Pull Up to the Bumper and Slave to the Rhythm showcased in full. Larger than life, bordering on cartoon, wild, scary and androgynous - Grace Jones plays all these parts.
Official Site
Trailer
---
Book Club



Diane Keaton, Jane Fonda

-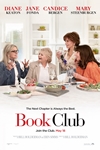 Diane (Diane Keaton) is recently widowed after 40 years of marriage. Vivian (Jane Fonda) enjoys her men with no strings attached. Sharon (Candice Bergen) is still working through a decades-old divorce. Carol's (Mary Steenburgen) marriage is in a slump after 35 years.
Four lifelong friends' lives are turned upside down to hilarious ends when their book club tackles the infamous Fifty Shades of Grey. From discovering new romance to rekindling old flames, they inspire each other to make their next chapter the best chapter.
Official Site
Trailer
---
Deadpool 2



Ryan Reynolds, Morena Baccarin

-

1 hr. 51 mins.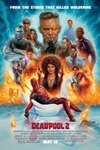 After surviving a near fatal bovine attack, a disfigured cafeteria chef (Wade Wilson) struggles to fulfill his dream of becoming Mayberry's hottest bartender while also learning to cope with his lost sense of taste. Searching to regain his spice for life, as well as a flux capacitor, Wade must battle ninjas, the yakuza, and a pack of sexually aggressive canines, as he journeys around the world to discover the importance of family, friendship, and flavor - finding a new taste for adventure and earning the coveted coffee mug title of World's Best Lover.
Official Site
Trailer
---
The Seagull
PG-13
for some mature thematic elements, a scene of violence, drug use, and partial nudity


Annette Bening, Saorise Ronan

-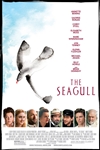 THE SEAGULL is the heartbreaking and funny story of friends and lovers, all of whom are in love with the wrong person. The movie is timely in its depiction of the tragic consequences of narcissism, particularly on young dreams and romantic love.
Official Site
Trailer
---
Ocean's 8



Sarah Paulson, Helena Bonham Carter

-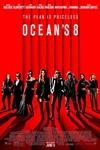 Debbie Ocean gathers a crew to attempt an impossible heist at New York City's yearly Met Gala.
Official Site
Trailer
---