Pain and Glory (Dolor y gloria)
R
for drug use, some graphic nudity and language


PenÚlope Cruz, Antonio Banderas

-

1 hr. 48 mins.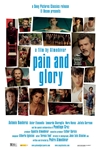 Pain and Glory tells of a series of reencounters experienced by Salvador Mallo, a film director in his physical decline. Some of them in the flesh, others remembered: his childhood in the 60s, when he emigrated with his parents to a village in Valencia in search of prosperity, the first desire, his first adult love in the Madrid of the 80s, the pain of the breakup of that love while it was still alive and intense, writing as the only therapy to forget the unforgettable, the early discovery of cinema, and the void, the infinite void that creates the incapacity to keep on making films. Pain and Glory talks about creation, about the difficulty of separating it from one's own life and about the passions that give it meaning and hope. In recovering his past, Salvador finds the urgent need to recount it, and in that need he also finds his salvation.
Official Site
Trailer
---
The Current War- Director's Cut
PG-13
for some violent content and thematic elements


Benedict Cumberbatch, Michael Shannon

-

1 hr. 47 mins.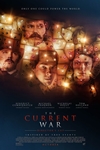 Three brilliant visionaries set off in a charged battle for the future in The Current War, the epic story of the cutthroat competition that literally lit up the modern world. Benedict Cumberbatch is Thomas Edison, the celebrity inventor on the verge of bringing electricity to Manhattan with his radical new DC technology. On the eve of triumph, his plans are upended by charismatic businessman George Westinghouse, who believes he and his partner, the upstart genius Nikolai Tesla, have a superior idea for how to rapidly electrify America: with AC current. As Edison and Westinghouse grapple for who will power the nation, they spark one of the first and greatest corporate feuds in American history, establishing for future Titans of Industry the need to break all the rules.
Official Site
Trailer
---
Harriet
PG-13
for thematic content throughout, violent material and language including racial epithets


Cynthia Erivo, Leslie Odom Jr.

-

2 hr. 5 mins.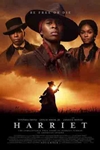 Based on the thrilling and inspirational life of an iconic American freedom fighter, HARRIET tells the extraordinary tale of Harriet Tubman's escape from slavery and transformation into one of America's greatest heroes. Her courage, ingenuity, and tenacity freed hundreds of slaves and changed the course of history.
Official Site
Trailer
---
Jojo Rabbit
PG-13
for mature thematic content, some disturbing images, violence, and language


Roman Griffin Davis, Scarlett Johansson

-

1 hr. 48 mins.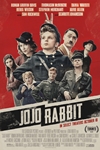 Writer director Taika Waititi (THOR: RAGNAROK, HUNT FOR THE WILDERPEOPLE), brings his signature style of humor and pathos to his latest film, JOJO RABBIT, a World War II satire that follows a lonely German boy (Roman Griffin Davis), whose world view is turned upside down when he discovers his single mother (Scarlett Johansson) is hiding a young girl (Thomasin McKenzie) in her attic. Aided only by his idiotic imaginary friend, Adolf Hitler (Taika Waititi), Jojo must confront his naive patriotism.
Official Site
Trailer
---
Motherless Brooklyn
R
for language throughout, including some sexual references, brief drug use, and violence.


Edward Norton, Bruce Willis

-

2 hr. 24 mins.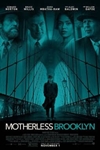 Set against the backdrop of 1950s New York, "Motherless Brooklyn" follows Lionel Essrog (Edward Norton), a lonely private detective living with Tourette Syndrome, as he ventures to solve the murder of his mentor and only friend, Frank Minna (Bruce Willis). Armed only with a few clues and the engine of his obsessive mind, Lionel unravels closely-guarded secrets that hold the fate of the whole city in the balance. In a mystery that carries him from gin-soaked jazz clubs in Harlem to the hard-edged slums of Brooklyn and, finally, into the gilded halls of New York's power brokers, Lionel contends with thugs, corruption and the most dangerous man in the city to honor his friend and save the woman who might be his own salvation.
Official Site
Trailer
---
Parasite
R
for language, some violence and sexual content


Kang-ho Song, Sun-kyun Lee

-

2 hr. 13 mins.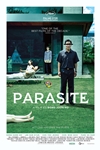 Meet the Park Family: the picture of aspirational wealth. And the Kim Family, rich in street smarts but not much else. Be it chance or fate, these two houses are brought together and the Kims sense a golden opportunity. Masterminded by college-aged Ki-woo, the Kim children expediently install themselves as tutor and art therapist to the Parks. Soon, a symbiotic relationship forms between the two families. The Kims provide indispensable luxury services while the Parks give the Kims a way out of their shabby circumstances. But this new ecosystem is fragile, and soon enough greed and class prejudice threaten to upend the Kims' newfound comfort.
Official Site
Trailer
---
The Good Liar
R
for some strong violence, and for language and brief nudity


Helen Mirren, Ian McKellen

-

1 hr. 49 mins.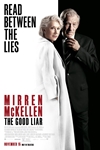 Career con artist Roy Courtnay can hardly believe his luck when he meets well-to-do widow Betty McLeish online. As Betty opens her home and life to him, Roy is surprised to find himself caring about her, turning what should be a cut-and-dry swindle into the most treacherous tightrope walk of his life.
Official Site
Trailer
---
A Beautiful Day In The Neighborhood



Tom Hanks, Matthew Rhys

-

1 hr. 47 mins.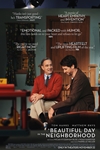 Tom Hanks portrays Mister Rogers in A Beautiful Day in the Neighborhood, a timely story of kindness triumphing over cynicism, based on the true story of a real-life friendship between Fred Rogers and journalist Tom Junod. After a jaded magazine writer (Emmy winner Matthew Rhys) is assigned a profile of Fred Rogers, he overcomes his skepticism, learning about kindness, love and forgiveness from America's most beloved neighbor.
Official Site
Trailer
---