Ad Astra
PG-13
for some violence and bloody images, and for brief strong language


Brad Pitt, Tommy Lee Jones

-

2 hr. 2 mins.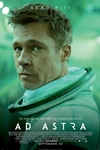 Astronaut Roy McBride (Brad Pitt) travels to the outer edges of the solar system to find his missing father and unravel a mystery that threatens the survival of our planet. His journey will uncover secrets that challenge the nature of human existence and our place in the cosmos.
Official Site
Trailer
---
Downton Abbey
PG
for thematic elements, some suggestive material, and language


Hugh Bonneville, Laura Carmichael

-

2 hr. 1 mins.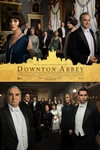 Downton Abbey follows the lives of the Crawley family and the servants who worked for them at the turn of the 20th century in an Edwardian English country house.
Official Site
Trailer
---
Judy
PG-13
for substance abuse, thematic content, some strong language, and smoking


Renee Zellweger, Finn Wittrock

-

1 hr. 58 mins.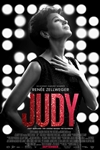 Winter 1968 and showbiz legend Judy Garland arrives in Swinging London to perform a five-week sold-out run at The Talk of the Town. It is 30 years since she shot to global stardom in The Wizard of Oz, but if her voice has weakened, its dramatic intensity has only grown. As she prepares for the show, battles with management, charms musicians and reminisces with friends and adoring fans, her wit and warmth shine through. Even her dreams of love seem undimmed as she embarks on a whirlwind romance with Mickey Deans, her soon-to-be fifth husband. Featuring some of her best-known songs, the film celebrates the voice, the capacity for love, and the sheer pizzazz of "the world's greatest entertainer."
Official Site
Trailer
---
Joker
R
for strong bloody violence, disturbing behavior, language and brief sexual images


Joaquin Phoenix, Robert De Niro

-

2 hr. 2 mins.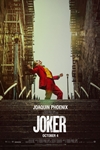 "Joker" centers around the iconic arch-nemesis and is an original, standalone story not seen before on the big screen. The exploration of Arthur Fleck (Joaquin Phoenix), a man disregarded by society, is not only a gritty character study, but also a broader cautionary tale.
Official Site
Trailer
---
Lucy in the Sky
R
for language and some sexual content


Natalie Portman, Zazie Beetz

-

2 hr. 4 mins.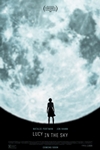 In LUCY IN THE SKY, Natalie Portman plays astronaut Lucy Cola, who returns to Earth after a transcendent experience during a mission to space - and begins to lose touch with reality in a world that now seems too small.
Official Site
Trailer
---
Monos
R
for violence, language, some sexual content and drug use


Sofia Buenaventura, Julian Giraldo

-

1 hr. 42 mins.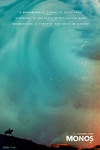 MONOS, is a breathtaking survivalist saga set on a remote mountain in Latin America. The film tracks a young group of soldiers and rebels -- bearing names like Rambo, Smurf, Bigfoot, Wolf and Boom-Boom -- who keep watch over an American hostage, Doctora. The teenage commandos perform military training exercises by day and indulge in youthful hedonism by night, an unconventional family bound together under a shadowy force know only as The Organization. After an ambush drives the squadron into the jungle, both the mission and the intricate bonds between the group begin to disintegrate. Order descends into chaos and within MONOS the strong begin to prey on the weak in this vivid, cautionary fever-dre
Official Site
Trailer
---
Pain and Glory (Dolor y gloria)
R
for drug use, some graphic nudity and language


PenÚlope Cruz, Antonio Banderas

-

1 hr. 48 mins.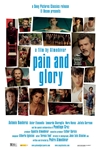 Pain and Glory tells of a series of reencounters experienced by Salvador Mallo, a film director in his physical decline. Some of them in the flesh, others remembered: his childhood in the 60s, when he emigrated with his parents to a village in Valencia in search of prosperity, the first desire, his first adult love in the Madrid of the 80s, the pain of the breakup of that love while it was still alive and intense, writing as the only therapy to forget the unforgettable, the early discovery of cinema, and the void, the infinite void that creates the incapacity to keep on making films. Pain and Glory talks about creation, about the difficulty of separating it from one's own life and about the passions that give it meaning and hope. In recovering his past, Salvador finds the urgent need to recount it, and in that need he also finds his salvation.
Official Site
Trailer
---
The Current War
PG-13
for some violent content and thematic elements


Benedict Cumberbatch, Michael Shannon

-

1 hr. 47 mins.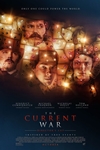 Three brilliant visionaries set off in a charged battle for the future in The Current War, the epic story of the cutthroat competition that literally lit up the modern world. Benedict Cumberbatch is Thomas Edison, the celebrity inventor on the verge of bringing electricity to Manhattan with his radical new DC technology. On the eve of triumph, his plans are upended by charismatic businessman George Westinghouse, who believes he and his partner, the upstart genius Nikolai Tesla, have a superior idea for how to rapidly electrify America: with AC current. As Edison and Westinghouse grapple for who will power the nation, they spark one of the first and greatest corporate feuds in American history, establishing for future Titans of Industry the need to break all the rules.
Official Site
Trailer
---
Harriet



Cynthia Erivo, Leslie Odom Jr.

-

2 hr. 5 mins.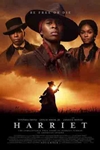 Based on the thrilling and inspirational life of an iconic American freedom fighter, HARRIET tells the extraordinary tale of Harriet Tubman's escape from slavery and transformation into one of America's greatest heroes. Her courage, ingenuity, and tenacity freed hundreds of slaves and changed the course of history.
Official Site
Trailer
---
Jojo Rabbit
PG-13
for mature thematic content, some disturbing images, violence, and language


Roman Griffin Davis, Scarlett Johansson

-

1 hr. 48 mins.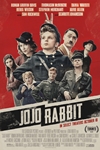 Writer director Taika Waititi (THOR: RAGNAROK, HUNT FOR THE WILDERPEOPLE), brings his signature style of humor and pathos to his latest film, JOJO RABBIT, a World War II satire that follows a lonely German boy (Roman Griffin Davis), whose world view is turned upside down when he discovers his single mother (Scarlett Johansson) is hiding a young girl (Thomasin McKenzie) in her attic. Aided only by his idiotic imaginary friend, Adolf Hitler (Taika Waititi), Jojo must confront his naive patriotism.
Official Site
Trailer
---