T2: Trainspotting
R
for drug use, language throughout, strong sexual content, graphic nudity and some violence


Ewan McGregor, Jonny Lee Miller

-

1 hr. 57 mins.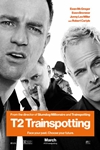 First there was an opportunity......then there was a betrayal. Twenty years have gone by. Much has changed but just as much remains the same. Mark Renton returns to the only place he can ever call home.They are waiting for him: Spud, Sick Boy, and Begbie. Other old friends are waiting too: sorrow, loss, joy, vengeance, hatred, friendship, love, longing, fear, regret, diamorphine, self-destruction and mortal danger, they are all lined up to welcome him, ready to join the dance.
Official Site
Trailer
---
The Zookeeper's Wife
PG-13
for thematic elements, disturbing images, violence, brief sexuality, nudity and smoking.


Jessica Chastain, Johan Heldenbergh

-

2 hr. 4 mins.
The real-life story of one working wife and mother who became a hero to hundreds during World War II. In 1939 Poland, Antonina Zabinski and her husband, Dr. Jan Zabinski, have the Warsaw Zoo flourishing under his stewardship and her care. When their country is invaded by the Nazis, Jan and Antonina are stunned - and forced to report to the Reich's newly appointed chief zoologist, Lutz Heck. To fight back on their own terms, the Zabinskis covertly begin working with the Resistance - and put into action plans to save lives out of what has become the Warsaw Ghetto, with Antonina putting herself and her family at great risk.
Official Site
Trailer
---
Going in Style
PG-13
for drug content, language and some suggestive material


Morgan Freeman, Michael Caine

-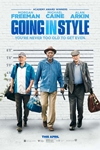 Lifelong buddies Willie, Joe and Al, decide to buck retirement and step off the straight-and-narrow for the first time in their lives when their pension fund becomes a corporate casualty. Desperate to pay the bills and come through for their loved ones, the three risk it all by embarking on a daring bid to knock off the very bank that absconded with their money.
Official Site
Trailer
---
Gifted



Chris Evans, Jenny Slate

-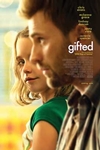 Frank Adler is a single man raising a child prodigy - his spirited young niece Mary - in a coastal town in Florida. Frank's plans for a normal school life for Mary are foiled when the seven-year-old's mathematical abilities come to the attention of Frank's formidable mother Evelyn whose plans for her granddaughter threaten to separate Frank and Mary. Octavia Spencer plays Roberta, Frank and Mary's landlady and best friend. Jenny Slate is Mary's teacher, Bonnie, a young woman whose concern for her student develops into a connection with her uncle as well.
Official Site
Trailer
---
Their Finest
R
for some language and a scene of sexuality


Gemma Arterton, Sam Claflin

-

1 hr. 50 mins.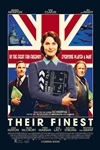 The year is 1940, Britain. With the nation devastated by the war, the British ministry turns to propaganda films to boost morale at home. Realizing their films could use "a woman's touch", the ministry hires Catrin Cole (Gemma Arterton) as a scriptwriter in charge of writing the female dialogue. Although her artist husband looks down on her job, Catrin's natural flair quickly gets her noticed by charming lead scriptwriter Buckley (Sam Claflin). Catrin and Buckley set out to make an epic feature film based on the Battle of Dunkirk starring pretentious fading movie star Ambrose Hilliard (Bill Nighy). As bombs are dropping all around them, Catrin, Buckley and their colorful cast and crew work furiously to make a film that will warm the hearts of the nation.
Official Site
Trailer
---
My Cousin Rachel
PG-13
for some sexuality and brief strong language


Sam Claflin, Rachel Weisz

-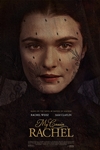 A dark romance, MY COUSIN RACHEL tells the story of a young Englishman who plots revenge against his mysterious, beautiful cousin, believing that she murdered his guardian. But his feelings become complicated as he finds himself falling under the beguiling spell of her charms.
Official Site
Trailer
---
A Very Sordid Wedding



Dale Dickey, Whoopi Goldberg

-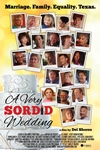 Official Site
Trailer
---
Below Her Mouth



Natalie Krill, Erika Linder

-

1 hr. 32 mins.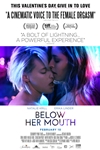 BELOW HER MOUTH is a bold, uninhibited drama that begins with a passionate weekend affair between two women. Dallas, a roofer and Jasmine, a fashion editor, share a powerful and immediate connection that inevitably derails both of their lives.
Official Site
Trailer
---
Norman: The Moderate Rise and Tragic Fall of a New York Fixer
R
for some language


Richard Gere, Lior Ashkenazi

-

1 hr. 57 mins.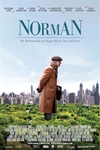 Official Site
Trailer
---
3 Generations



Elle Fanning, Naomi Watts

-

1 hr. 35 mins.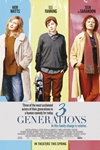 The stirring and touching story of three generations of a family living under one roof in New York as they must deal with the life-changing transformation by one that ultimately affects them all. Ray is a teenager who has come to the realization that she isn't meant to be a girl and has decided to transition from female to male. His single mother, Maggie, must track down Ray's biological father to get his legal consent to allow Ray's transition. Dolly, Ray's lesbian grandmother is having a hard time accepting that she now has a grandson. They must each confront their own identities and learn to embrace change and their strength as a family in order to ultimately find acceptance and understanding.
Official Site
Trailer
---
Snatched



Amy Schumer, Goldie Hawn

-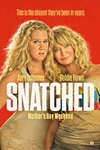 After her boyfriend dumps her on the eve of their exotic vacation, impetuous dreamer Emily Middleton persuades her ultra-cautious mother, Linda to travel with her to paradise. Polar opposites, Emily and Linda realize that working through their differences as mother and daughter - in unpredictable, hilarious fashion - is the only way to escape the wildly outrageous jungle adventure they have fallen into.
Official Site
Trailer
---