Papillon
R



Charlie Hunnam, Rami Malek

-

2 hr. 13 mins.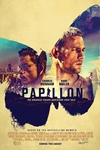 Based on the international best-selling autobiographic books "Papillon" and "Banco", the film follows the epic story of Henri "Papillon" Charrière (Charlie Hunnam), a safecracker from the Parisian underworld who is framed for murder and condemned to life in the notorious penal colony on Devil's Island. Determined to regain his freedom, Papillon forms an unlikely alliance with a convicted counterfeiter Louis Dega (Rami Malek), who in exchange for protection, agrees to finance Papillon's escape, ultimately resulting in a bond of lasting friendship. Directed by Michael Noer and written by Aaron Guzikoswski.
Official Site
Trailer
---
Scotty and the Secret History of Hollywood



Peter Bart, Scotty Bowers

-

1 hr. 38 mins.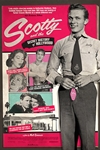 Scotty and the Secret History of Hollywood is the deliciously scandalous story of Scotty Bowers, a handsome ex-Marine who landed in Hollywood after the Second World War and became confidante, aide de camp and lover to many of Hollywood's greatest male--and female stars. In the 1940s and '50s, he ran a gas station in the shadow of the studio lots where he would connect his band of friends from the military with those who had to hide their true sexual identities from the public. An unsung Hollywood legend, Bowers would cater to the sexual appetites of celebrities straight, gay and omnivorous for decades.
Official Site
Trailer
---
The Bookshop
PG
for some thematic elements, language, and brief smoking


Emily Mortimer, Bill Nighy

-

1 hr. 53 mins.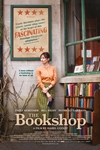 England, 1959. Free-spirited widow Florence Green risks everything to open a bookshop in a conservative East Anglian coastal town. While bringing about a surprising cultural awakening through works by Ray Bradbury and Nabokov, she earns the polite but ruthless opposition of a local grand dame and the support and affection of a reclusive book loving widower. As Florence's obstacles amass and bear suspicious signs of a local power struggle, she is forced to ask: is there a place for a bookshop in a town that may not want one? Based on Penelope Fitzgerald's acclaimed novel and directed by Isabel Coixet, The Bookshop is an elegant yet incisive rendering of personal resolve, tested in the battle for the soul of a community.
Official Site
Trailer
---
Juliet, Naked
R
for language


Rose Byrne, Ethan Hawke

-

1 hr. 45 mins.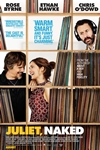 Annie is stuck in a long-term relationship with Duncan - an obsessive fan of obscure rocker Tucker Crowe. Duncan is far more devoted to his music idol than to Annie. When the acoustic demo of Tucker's hit record from 25 years ago surfaces, it leads to a life-changing encounter between Annie and the elusive rocker himself.
Official Site
Trailer
---
The Wife
R
for language and some sexual content


Glenn Close, Jonathan Pryce

-

1 hr. 40 mins.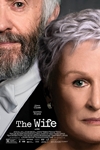 After nearly forty years of marriage, JOAN and JOE CASTLEMAN (Glenn Close and Jonathan Pryce) are complements. Where Joe is casual, Joan is elegant. Where Joe is vain, Joan is self-effacing. And where Joe enjoys his very public role as Great American Novelist, Joan pours her considerable intellect, grace, charm, and diplomacy into the private role of Great Man's Wife. Joe is about to be awarded the Nobel Prize for his acclaimed and prolific body of work. Joe's literary star has blazed since he and Joan first met in the late 1950. THE WIFE interweaves the story of the couple's youthful passion and ambition with a portrait of a marriage, thirty-plus years later - a lifetime's shared compromises, secrets, betrayals, and mutual love.
Official Site
Trailer
---
White Boy Rick



Matthew McConaughey, Richie Merritt

-

1 hr. 51 mins.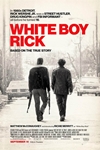 Set in 1980s Detroit at the height of the crack epidemic and the War on Drugs, WHITE BOY RICK is based on the moving true story of a blue-collar father and his teenage son, Rick Wershe, who became an undercover police informant and later a drug dealer, before he was abandoned by his handlers and sentenced to life in prison.
Official Site
Trailer
---
Blaze
R
for language throughout, some sexual content and drug use


Benjamin Dickey, Alia Shawkat

-

2 hr. 7 mins.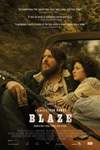 BLAZE is inspired by the life of Blaze Foley, the unsung songwriting legend of the Texas outlaw music movement that spawned the likes of Merle Haggard and Willie Nelson. The film weaves together three different periods of time, braiding re-imagined versions of Blaze's past, present and future. The different strands explore his love affair with Sybil Rosen; his last, dark night on earth; and the impact of his songs and his death had on his fans, friends, and foes. The braided storyline terminates in a bittersweet ending that acknowledges Blaze's profound highs and lows, as well as the impressions he made on the people who shared his journey.
Official Site
Trailer
---
Fahrenheit 11/9



Michael Moore

- Michael Moore's "Fahrenheit 11/9" is a provocative and comedic look at the times in which we live. It will explore the two most important questions of the Trump Era: How the f**k did we get here, and how the f**k do we get out? It's the film to see before it's too late.
Official Site
Trailer
---
A Star is Born
R
for language throughout, some sexuality/nudity and substance abuse


Lady Gaga, Bradley Cooper

-

2 hr. 15 mins.
In this new take on the tragic love story, he plays seasoned musician Jackson Maine, who discovers - and falls in love with - struggling artist Ally (Gaga). She has just about given up on her dream to make it big as a singer, until Jack coaxes her into the spotlight.  But even as Ally's career takes off, the personal side of their relationship is breaking down, as Jack fights an ongoing battle with his own internal demons.
Official Site
Trailer
---