The Death of Stalin
R
for language throughout, violence and some sexual references


Jason Isaacs, Olga Kurylenko

-

1 hr. 47 mins.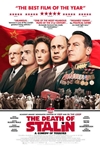 The one-liners fly as fast as political fortunes fall in this uproarious, wickedly irreverent satire from Armando Iannucci. Moscow, 1953: when tyrannical dictator Joseph Stalin drops dead, his parasitic cronies square off in a frantic power struggle to be the next Soviet leader. Among the contenders are the dweeby Georgy Malenkov, the wily Nikita Khrushchev, and the sadistic secret police chief Lavrentiy Beria. But as they bumble, brawl, and backstab their way to the top, just who is running the government? Combining palace intrigue with rapid-fire farce, this audacious comedy is a bitingly funny takedown of bureaucratic dysfunction performed to the hilt by a sparkling ensemble cast.
Official Site
Trailer
---
Flower
R



Zoey Deutch, Adam Scott

-

1 hr. 33 mins.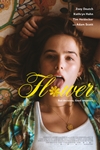 Rebellious, quick-witted Erica Vandross (Zoey Deutch) is a 17-year-old firecracker living with her single mom Laurie (Kathryn Hahn) and mom's new boyfriend Bob (Tim Heidecker) in suburban Los Angeles. When Bob's mentally unbalanced son Luke (Joey Morgan) arrives from rehab to live with the family, Erica finds her domestic and personal life overwhelmed. With Luke and her sidekicks Kala (Dylan Gelula) and Claudine (Maya Eshet) in tow, Erica acts out by exposing the kinky secrets of sexy high-school teacher Will (Adam Scott), with perilous results; their teenage kicks become a catalyst for growing up in unexpected and unpredictable ways. Mixing dark comedy and teenage drama, writer-director Max Winkler (CEREMONY) and co-writer Matt Spicer (INGRID GOES WEST) re-imagine a notorious unproduced script by Alex McAulay, creating a star vehicle for blossoming talent Zoey Deutch (BEFORE I FALL, WHY HIM?) and elevating the teen movie to delirious new heights.
Official Site
Trailer
---
Foxtrot
R
for some sexual content including graphic images, and brief drug use


Lior Ashkenazi, Sarah Adler

-

1 hr. 53 mins.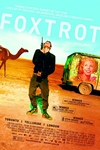 Michael and Dafna are devastated when army officials show up at their home to announce the death of their son, Jonathan. Michael becomes increasingly frustrated by overzealous mourning relatives and well- meaning army bureaucrats. While his sedated wife rests, Michael spirals into a whirlwind of anger only to experience one of life's unfathomable twists which rivals the surreal military experiences of his son.
Official Site
Trailer
---
Lean on Pete
R
for language and brief violence


Travis Fimmel, Steve Buscemi

-

2 hr. 1 mins.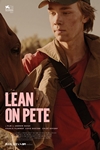 15-year-old Charley (Charlie Plummer) arrives in Portland, Oregon, with his single father Ray (Travis Fimmel), both eager for a fresh start after a series of hard knocks. While Ray descends into personal turmoil, Charley finds camaraderie at a local racetrack where he lands a job caring for an ageing quarter horse named Lean On Pete. The horse's gruff owner Del (Steve Buscemi) and his seasoned jockey Bonnie (Chloë Sevigny) help Charley fill the void of his father's absence until he discovers that Pete is bound for slaughter, prompting him to take extreme measures to spare his new friend's life. Charley and Pete head out into the great unknown, embarking on an odyssey across the new American frontier in search of a loving aunt Charley hasn't seen in years. They experience adventure and heartbreak in equal measure, but never lose their irrepressible hope and resiliency as they pursue their dream of finding a place they can call home.
Official Site
Trailer
---
Chappaquiddick
PG-13
for thematic material, disturbing images, some strong language, and historical smoking


Kate Mara, Ed Helms

-

1 hr. 41 mins.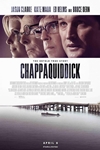 In the riveting suspense drama, CHAPPAQUIDDICK, the scandal and mysterious events surrounding the tragic drowning of a young woman, as Ted Kennedy drove his car off the infamous bridge, are revealed in the new movie starring Jason Clarke as Ted Kennedy and Kate Mara as Mary Jo Kopechne. Not only did this event take the life of an aspiring political strategist and Kennedy insider, but it ultimately changed the course of presidential history forever. Through true accounts, documented in the inquest from the investigation in 1969, director John Curran and writers Andrew Logan and Taylor Allen, intimately expose the broad reach of political power, the influence of America's most celebrated family; and the vulnerability of Ted Kennedy, the youngest son, in the shadow of his family legacy.
Official Site
Trailer
---
Final Portrait
R
for language, some sexual references and nudity


Geoffrey Rush, Armie Hammer

-

1 hr. 31 mins.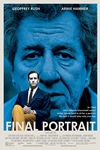 FINAL PORTRAIT is the story of the touching and offbeat friendship between American writer and art-lover James Lord and Alberto Giacometti, as seen through Lord's eyes and revealing unique insight into the beauty, frustration, profundity and sometimes the chaos of the artistic process. Set in 1964, while on a short trip to Paris, Lord is asked by his friend, Giacometti, to sit for a portrait. The process, promises Giacometti, will take only a few days and so Lord agrees — ultimately wondering "how much longer can it go on like this?"
Official Site
Trailer
---
I Feel Pretty



Amy Schumer, Michelle Williams

-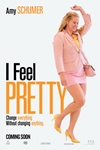 In I FEEL PRETTY an ordinary woman who struggles with feelings of insecurity and inadequacy on a daily basis wakes from a fall believing she is suddenly the most beautiful and capable woman on the planet. With this newfound confidence she is empowered to live her life fearlessly and flawlessly, but what will happen when she realizes her appearance never changed?
Official Site
Trailer
---
Super Troopers 2
R



Jay Chandrasekhar, Kevin Heffernan

-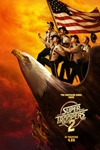 Everyone's favorite law enforcement team is back by popular demand with the long anticipated follow up to the cult comedy classic SUPER TROOPERS. When an international border dispute arises between the U.S. and Canada, the Super Troopers- Mac, Thorny, Foster, Rabbit and Farva, are called in to set up a new Highway Patrol station in the disputed area. Unconventional police work follows, and the result is SUPER TROOPERS 2.
Official Site
Trailer
---
Tully
R
for language and some sexuality/nudity


Charlize Theron, Mackenzie Davis

-

1 hr. 34 mins.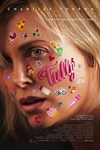 Marlo [Academy Award winner Charlize Theron], a mother of three including a newborn, is gifted a night nanny by her brother [Mark Duplass]. Hesitant to the extravagance at first, Marlo comes to form a unique bond with the thoughtful, surprising, and sometimes challenging young nanny named Tully.
Official Site
Trailer
---
Disobedience
R
for some strong sexuality


Rachel McAdams, Rachel Weisz

-

1 hr. 54 mins.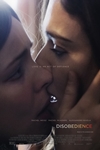 From a screenplay by Lelio and Rebecca Lenkiewicz, the film follows a woman as she returns from New York after the death of her estranged rabbi father to the Orthodox Jewish community in North London where she grew up. Once back at home, she stirs up controversy when she shows an interest in a childhood friend. The film stars Rachel Weisz, Rachel McAdams and Alessandro Nivola.
Official Site
Trailer
---