Can You Ever Forgive Me?
R
for language including some sexual references, and brief drug use


Julie Ann Emery, Melissa McCarthy

-

1 hr. 47 mins.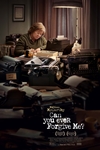 CAN YOU EVER FORGIVE ME? is the true story of best-selling celebrity biographer (and friend to cats) Lee Israel (Melissa McCarthy) who made her living in the 1970's and 80's profiling the likes of Katharine Hepburn, Tallulah Bankhead, Estee Lauder and journalist Dorothy Kilgallen. When Lee is no longer able to get published because she has fallen out of step with current tastes, she turns her art form to deception, abetted by her loyal friend Jack.
Official Site
Trailer
---
The Happy Prince
R
for sexual content, graphic nudity, language and brief drug use


Rupert Everett, Colin Firth

-

1 hr. 45 mins.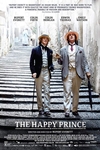 THE HAPPY PRINCE tells the story of the last days of Oscar Wilde. This great man of letters, once one of the most famous authors in England, is now a superstar on the skids. As Oscar lies on his death bed, the past comes flooding back to him, transporting him to other times and places.
Official Site
Trailer
---
Beautiful Boy
R
for drug content throughout, language, and brief sexual material


Steve Carell, Timothée Chalamet

-

1 hr. 52 mins.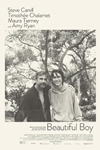 Based on the best-selling pair of memoirs from father and son David and Nic Sheff, Beautiful Boy chronicles the heartbreaking and inspiring experience of survival, relapse, and recovery in a family coping with addiction over many years.
Official Site
Trailer
---
Bohemian Rhapsody
PG-13
for thematic elements,suggestive material, drug content and language


Rami Malek, Allen Leech

-

2 hr. 15 mins.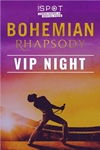 Bohemian Rhapsody is a foot-stomping celebration of Queen, their music and their extraordinary lead singer Freddie Mercury, who defied stereotypes and shattered convention to become one of the most beloved entertainers on the planet. The film traces the meteoric rise of the band through their iconic songs and revolutionary sound, their near-implosion as Mercury's lifestyle spirals out of control, and their triumphant reunion on the eve of Live Aid, where Mercury, facing a life-threatening illness, leads the band in one of the greatest performances in the history of rock music. In the process, cementing the legacy of a band that were always more like a family, and who continue to inspire outsiders, dreamers and music lovers to this day.
Official Site
Trailer
---
The Front Runner
R
for language including some sexual references


Hugh Jackman, Vera Farmiga

-

1 hr. 53 mins.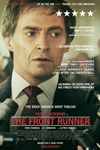 The film follows the rise and fall of Senator Hart, who captured the imagination of young voters and was considered the overwhelming front runner for the 1988 Democratic presidential nomination when his campaign was sidelined by the story of an extramarital relationship with Donna Rice. As tabloid journalism and political journalism merged for the first time, Senator Hart was forced to drop out of the race - events that left a profound and lasting impact on American politics and the world stage.
Official Site
Trailer
---
The Girl in the Spider's Web



Claire Foy, Sverrir Gudnason

-

1 hr. 52 mins.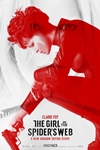 Lisbeth Salander, the cult figure and title character of the acclaimed Millennium book series created by Stieg Larsson, will return to the screen in The Girl in the Spider's Web, a first-time adaptation of the recent global bestseller. Golden Globe winner Claire Foy, the star of The Crown, will play the outcast vigilante defender under the direction of Fede Alvarez, the director of 2016's breakout thriller Don't Breathe; the screenplay adaptation is by Steven Knight and Fede Alvarez & Jay Basu.
Official Site
Trailer
---
Boy Erased
R
for sexual content including an assault, some language and brief drug use


Lucas Hedges, Nicole Kidman

-

1 hr. 54 mins.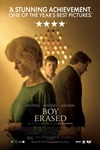 Boy Erased tells the story of Jared (Hedges), the son of a Baptist pastor in a small American town, who is outed to his parents (Kidman and Crowe) at age 19. Jared is faced with an ultimatum: attend a gay conversion therapy program - or be permanently exiled and shunned by his family, friends, and faith. Boy Erased is the true story of one young man's struggle to find himself while being forced to question every aspect of his identity.
Official Site
Trailer
---