Gloria Bell
R
for sexuality, nudity, language and some drug use


Julianne Moore, John Turturro

-

1 hr. 42 mins.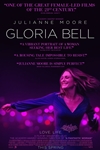 Gloria (Julianne Moore) is a free-spirited divorcée who spends her days at a straight-laced office job and her nights on the dance floor, joyfully letting loose at clubs around Los Angeles. After meeting Arnold (John Turturro) on a night out, she finds herself thrust into an unexpected new romance, filled with both the joys of budding love and the complications of dating, identity and family.
Official Site
Trailer
---
The Wedding Guest
R
for language, some violence and brief nudity


Dev Patel, Radhika Apte

-

1 hr. 34 mins.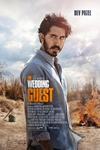 This propulsive, globetrotting thriller from acclaimed director Michael Winterbottom is a breathless tour through the shadowy underworlds and hidden realms of Pakistan and India. Jay is a man with a secret who travels from Britain to Pakistan to attend a wedding - armed with duct tape, a shotgun, and a plan to kidnap the bride-to-be. Despite his cool efficiency, the plot quickly spirals out of control, sending Jay and his hostage on the run across the border and through the railway stations, back alleys, and black markets of New Delhi - as all the while attractions simmer, loyalties shift, and explosive secrets are revealed. Pulsating with the sights and sounds of the Indian subcontinent, The Wedding Guest conjures a colorful world where danger lurks at every turn and nothing is as it seems.
Official Site
Trailer
---
The Aftermath
R
for sexual content/nudity, and violence including some disturbing images


Keira Knightley, Alexander Skarsgård

-

1 hr. 48 mins.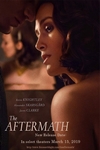 THE AFTERMATH is set in post war Germany in 1946. Rachael Morgan (Keira Knightley) arrives in the ruins of Hamburg in the bitter winter, to be reunited with her husband Lewis (Jason Clarke), a British colonel charged with rebuilding the shattered city. But as they set off for their new home, Rachael is stunned to discover that Lewis has made an unexpected decision: They will be sharing the grand house with its previous owners, a German widower (Alexander Skarsgård) and his troubled daughter. In this charged atmosphere, enmity and grief give way to passion and betrayal.
Official Site
Trailer
---
Hotel Mumbai
R
for disturbing violence throughout, bloody images, and language


Armie Hammer, Jason Isaacs

-

2 hr. 5 mins.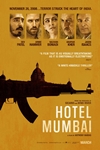 A gripping true story of humanity and heroism, HOTEL MUMBAI vividly recounts the 2008 siege of the famed Taj Hotel by a group of terrorists in Mumbai, India. Refusing to leave their guests, the renowned chef Hemant Oberoiand a waiter choose to risk their lives to keep everyone safe. As the world watches on, a desperate couple is forced to make unthinkable sacrifices to protect their newborn child.
Official Site
Trailer
---
The Beach Bum
R
for pervasive drug and alcohol use, language throughout, nudity and some strong sexual content


Matthew McConaughey, Isla Fisher

-

1 hr. 35 mins.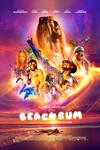 THE BEACH BUM follows the hilarious misadventures of Moondog (Matthew McConaughey), a rebellious rogue who always lives life by his own rules. Co-starring Snoop Dog, Zac Efron, and Isla Fisher, THE BEACH BUM is a refreshingly original and subversive new comedy from director Harmony Korine (KIDS, SPRING BREAKERS).
Official Site
Trailer
---
The Hummingbird Project
R
for language throughout


Jesse Eisenberg, Alexander Skarsgård

-

1 hr. 51 mins.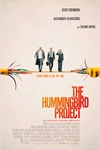 Two cousins from New York are players in the high-stakes game of High Frequency Trading, where winning is measured in milliseconds. Their dream? To build a fiber-optic cable straight line between Kansas and New Jersey, making them millions.
Official Site
Trailer
---
The Chaperone



Haley Lu Richardson, Elizabeth McGovern

-

1 hr. 43 mins.
Louise Brooks, the 1920s silver screen sensation who never met a rule she didn't break, epitomized the restless, reckless spirit of the Jazz Age. But, just a few years earlier, she was a 15 year-old student in Wichita, Kansas for whom fame and fortune were only dreams. When the opportunity arises for her to go to New York to study with a leading dance troupe, her mother insists there be a chaperone. Norma Carlisle (Elizabeth McGovern), a local society matron who never broke a rule in her life, impulsively volunteers to accompany Louise (Haley Lu Richardson) to New York for the summer.
Official Site
Trailer
---
Avengers: Endgame



Robert Downey Jr., Chris Evans

-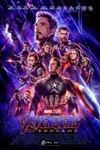 After events of Avengers: Infinity War, the universe is in ruins. With the help of the allies, the Avengers assemble once more in order to undo Thanos' actions and restore order to the universe.
Official Site
Trailer
---
Poms



Diane Keaton, Jacki Weaver

-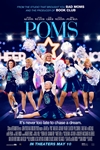 POMS is a comedy about a group of women who form a cheerleading squad at their retirement community, proving that you're never too old to 'bring it!'
Official Site
Trailer
---
Red Joan
R
for brief sexuality/nudity


Sophie Cookson, Tom Hughes

-

1 hr. 50 mins.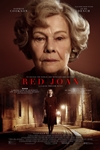 Joan Stanley (Judi Dench) is a widow living out a quiet retirement in the suburbs when, shockingly, the British Secret Service places her under arrest. The charge: providing classified scientific information including details on the building of the atomic bomb to the Soviet government for decades. As she is interrogated, Joan relives the dramatic events that shaped her life and beliefs: her student days at Cambridge, where she excelled at physics while challenging deep-seated sexism; her tumultuous love affair with a dashing political radical (Tom Hughes); and the devastation of World War II, which inspired her to risk everything in pursuit of peace. Based on a sensational true story, Red Joan vividly brings to life the conflicts etween patriotism and idealism, love and duty, courage and betrayal of a woman who spent a lifetime being underestimated while quietly changing the course of history. Sophie Cookson costars.
Official Site
Trailer
---
The Hustle
PG-13



Anne Hathaway, Rebel Wilson

-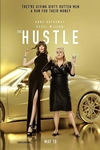 In the hilarious new comedy THE HUSTLE, Anne Hathaway and Rebel Wilson star as female scam artists, one low rent and the other high class, who team up to take down the dirty rotten men who have wronged them.
Official Site
Trailer
---
Rocketman



Taron Egerton, Jamie Bell

-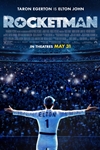 ROCKETMAN is an epic musical fantasy about the incredible human story of Elton John's breakthrough years. The film follows the fantastical journey of transformation from shy piano prodigy Reginald Dwight into international superstar Elton John. This inspirational story - set to Elton John's most beloved songs and performed by star Taron Egerton - tells the universally relatable story of how a small-town boy became one of the most iconic figures in pop culture. ROCKETMAN also stars Jamie Bell as Elton's longtime lyricist and writing partner Bernie Taupin, Richard Madden as Elton's first manager, John Reid, and Bryce Dallas Howard as Elton's mother Sheila Farebrother.
Official Site
Trailer
---