High Life



Robert Pattinson, Juliette Binoche

-

1 hr. 53 mins.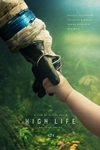 Monte (Robert Pattinson) and his baby daughter are the last survivors of a damned and dangerous mission to the outer reaches of the solar system.The crew death-row inmates led by a doctor (Juliette Binoche) with sinister motives has vanished. As the mystery of what happened onboard the ship is unraveled, father and daughter must rely on each other to survive as they hurtle toward the oblivion of a black hole. A staggering and primal film about love and intimacy, suffused with anguished memories of a lost Earth, High Life is a haunting, thrilling achievement from visionary director Claire Denis
Official Site
Trailer
---
Peterloo
PG-13
for a sequence of violence and chaos


Rory Kinnear, Maxine Peake

-

2 hr. 33 mins.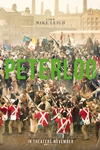 Internationally acclaimed and Oscar-nominated filmmaker Mike Leigh portrays one of the bloodiest episodes in British history, the infamous Peterloo Massacre of 1819, where government-backed cavalry charged into a peaceful crowd of 80,000 that gathered in Manchester, England to demand democratic reform.
Official Site
Trailer
---
Teen Spirit
PG-13
for some suggestive content, and for teen drinking and smoking


Elle Fanning, Rebecca Hall

-

1 hr. 32 mins.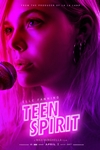 Violet (Elle Fanning) is a shy teenager who dreams of escaping her small town and pursuing her passion to sing. With the help of an unlikely mentor, she enters a local singing competition that will test her integrity, talent and ambition. Driven by a pop-fueled soundtrack, Teen Spirit is a visceral and stylish spin on the Cinderella story.
Official Site
Trailer
---
Avengers: Endgame
PG-13
for sequences of sci-fi violence and action, and some language


Robert Downey Jr., Chris Evans

-

3 hr. 2 mins.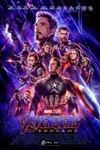 After events of Avengers: Infinity War, the universe is in ruins. With the help of the allies, the Avengers assemble once more in order to undo Thanos' actions and restore order to the universe.
Official Site
Trailer
---
Sunset (Napszállta)
R
for some violence


Juli Jakab, Vlad Ivanov

-

2 hr. 22 mins.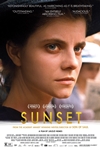 1913, Budapest, in the heart of Europe as World War I approaches. The young Irisz Leiter arrives in the Hungarian capital with high hopes to work as a milliner at Leiter, the legendary hat store that once belonged to her late parents; but she is quickly sent away by the new owner, Oszkár Brill. While preparations are under way at the store to host important wealthy, royal guests, a man abruptly comes to Irisz looking for Kálmán Leiter, who he says is her brother. Refusing to leave the city, the young woman follows Kálmán's tracks, her only link to a lost past. Her quest brings her through the dark, dusty streets of Budapest, where only the Leiter hat store shines, into the turmoil of a civilization on the eve of its downfall.
Official Site
Trailer
---
Red Joan
R
for brief sexuality/nudity


Sophie Cookson, Tom Hughes

-

1 hr. 50 mins.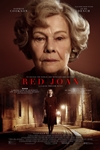 Joan Stanley (Judi Dench) is a widow living out a quiet retirement in the suburbs when, shockingly, the British Secret Service places her under arrest. The charge: providing classified scientific information including details on the building of the atomic bomb to the Soviet government for decades. As she is interrogated, Joan relives the dramatic events that shaped her life and beliefs: her student days at Cambridge, where she excelled at physics while challenging deep-seated sexism; her tumultuous love affair with a dashing political radical (Tom Hughes); and the devastation of World War II, which inspired her to risk everything in pursuit of peace. Based on a sensational true story, Red Joan vividly brings to life the conflicts between patriotism and idealism, love and duty, courage and betrayal of a woman who spent a lifetime being underestimated while quietly changing the course of history. Sophie Cookson costars.
Official Site
Trailer
---
Sauvage



Felix Maritaud, Eric Bernard

-

1 hr. 37 mins.
Leo is 22 and sells his body on the street for a bit of cash. The men come and go, and he stays right here - longing for love. He doesn't know what the future will bring. He hits the road. His heart is pounding.
Official Site
Trailer
---
Wild Nights with Emily
PG-13
for sexual content


Molly Shannon, Susan Ziegler

-

1 hr. 24 mins.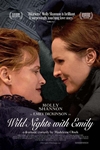 The poet Emily Dickinson's persona, popularized since her death, has been that of a reclusive spinster - a delicate wallflower, too sensitive for this world. In this humorous drama, Molly Shannon captures the vivacious, irreverent side of Emily Dickinson that was covered up for years - most notably Emily's lifelong romantic relationship with another woman (Susan Ziegler). After Emily's death, a rivalry emerges when her brother's mistress (Amy Seimetz) along with editor T.W. Higginson (Brett Gelman) published a book of Emily's poems. Unique and surreal, WILD NIGHTS WITH EMILY sheds new light on the life one of our most celebrated poets.
Official Site
Trailer
---
Poms
PG-13
for some language/sexual references


Diane Keaton, Jacki Weaver

-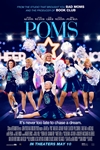 POMS is a comedy about a group of women who form a cheerleading squad at their retirement community, proving that you're never too old to 'bring it!'
Official Site
Trailer
---
The White Crow
R
for some sexuality, graphic nudity, and language


Oleg Ivenko, Adčle Exarchopoulos

-

2 hr. 2 mins.
Ralph Fiennes' THE WHITE CROW was inspired by the book Rudolf Nureyev: The Life by Julie Kavanaugh. The drama charts the iconic dancer's famed defection from the Soviet Union to the West in 1961, despite KGB efforts to stop him.
Official Site
Trailer
---
Trial by Fire
R
for language throughout, some violence, disturbing images, sexual material and brief nudity


Laura Dern, Jack O'Connell

-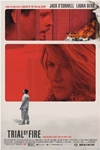 Trial by Fire is the true-life Texas story of the unlikely bond between an imprisoned death row inmate (Jack O'Connell) and a mother of two from Houston (Laura Dern) who, though facing staggering odds, fights mightily for his freedom. Cameron Todd Willingham, a poor, uneducated heavy metal devotee with a violent streak and a criminal record, is convicted of arson-related triple homicide in 1992. During his 12 years on death row, Elizabeth Gilbert, an improbable ally, uncovers questionable methods and illogical conclusions in his case, and battles with the state to expose suppressed evidence that could save him.
Official Site
Trailer
---
All Is True
PG-13
for thematic elements, suggestive material and language


Kenneth Branagh, Judi Dench

-

1 hr. 41 mins.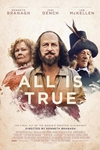 The year is 1613, Shakespeare is acknowledged as the greatest writer of the age. But disaster strikes when his renowned Globe Theatre burns to the ground, and devastated, Shakespeare returns to Stratford, where he must face a troubled past and a neglected family. Haunted by the death of his only son Hamnet, he struggles to mend the broken relationships with his wife and daughters. In so doing, he is ruthlessly forced to examine his own failings as husband and father. His very personal search for the truth uncovers secrets and lies within a family at war.
Official Site
Trailer
---
Tolkien
PG-13
for some sequences of war violence


Lily Collins, Nicholas Hoult

-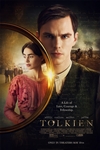 TOLKIEN explores the formative years of the orphaned author as he finds friendship, love and artistic inspiration among a group of fellow outcasts at school. This takes him into the outbreak of World War I, which threatens to tear the fellowship apart. All of these experiences would inspire Tolkien to write his famous Middle-Earth novels.
Official Site
Trailer
---
Rocketman



Taron Egerton, Jamie Bell

-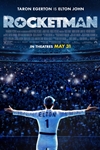 ROCKETMAN is an epic musical fantasy about the incredible human story of Elton John's breakthrough years. The film follows the fantastical journey of transformation from shy piano prodigy Reginald Dwight into international superstar Elton John. This inspirational story - set to Elton John's most beloved songs and performed by star Taron Egerton - tells the universally relatable story of how a small-town boy became one of the most iconic figures in pop culture. ROCKETMAN also stars Jamie Bell as Elton's longtime lyricist and writing partner Bernie Taupin, Richard Madden as Elton's first manager, John Reid, and Bryce Dallas Howard as Elton's mother Sheila Farebrother.
Official Site
Trailer
---