The Favourite
R
for strong sexual content, nudity and language


Olivia Colman, Emma Stone

-

2 hr. 0 mins.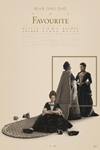 Early 18th century. England is at war with the French. Nevertheless, duck racing and pineapple eating are thriving. A frail Queen Anne occupies the throne and her close friend Lady Sarah governs the country in her stead while tending to Anne's ill health and mercurial temper. When a new servant Abigail arrives, her charm endears her to Sarah. Sarah takes Abigail under her wing and Abigail sees a chance at a return to her aristocratic roots. As the politics of war become quite time consuming for Sarah, Abigail steps into the breach to fill in as the Queen's companion. Their burgeoning friendship gives her a chance to fulfil her ambitions and she will not let woman, man, politics or rabbit stand in her way.
Official Site
Trailer
---
The Mule
R
for language throughout and brief sexuality/nudity


Clint Eastwood, Bradley Cooper

-

1 hr. 56 mins.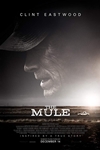 Earl Stone, a man in his 80s who is broke, alone, and facing foreclosure of his business when he is offered a job that simply requires him to drive. Easy enough, but, unbeknownst to Earl, he's just signed on as a drug courier for a Mexican cartel. He does well - so well, in fact, that his cargo increases exponentially, and Earl is assigned a handler. But he isn't the only one keeping tabs on Earl; the mysterious new drug mule has also hit the radar of hard-charging DEA agent Colin Bates. And even as his money problems become a thing of the past, Earl's past mistakes start to weigh heavily on him, and it's uncertain if he'll have time to right those wrongs before law enforcement, or the cartel's enforcers, catch up to him.
Official Site
Trailer
---
Mary Poppins Returns
PG
for some mild thematic elements and brief action


Emily Blunt, Lin-Manuel Miranda

-

2 hr. 10 mins.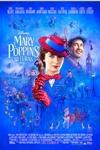 The film is set in 1930s depression-era London (the time period of the original novels) and is drawn from the wealth of material in PL Travers' additional seven books. In the story, Michael (Whishaw) and Jane (Mortimer) are now grown up, with Michael, his three children and their housekeeper, Ellen (Walters), living on Cherry Tree Lane. After Michael suffers a personal loss, the enigmatic nanny Mary Poppins (Blunt) re-enters the lives of the Banks family, and, along with the optimistic street lamplighter Jack (Miranda), uses her unique magical skills to help the family rediscover the joy and wonder missing in their lives. Mary Poppins also introduces the children to a new assortment of colorful and whimsical characters, including her eccentric cousin, Topsy (Streep).
Official Site
Trailer
---
Mary Queen of Scots
R
for some violence and sexuality


Saoirse Ronan, Margot Robbie

-

1 hr. 52 mins.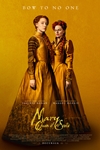 Mary Queen of Scots explores the turbulent life of the charismatic Mary Stuart. Queen of France at 16 and widowed at 18, Mary defies pressure to remarry. Instead, she returns to her native Scotland to reclaim her rightful throne. But Scotland and England fall under the rule of the compelling Elizabeth 1. Each young Queen beholds her "sister" in fear and fascination. Rivals in power and in love, and female regents in a masculine world, the two must decide how to play the game of marriage versus independence. Determined to rule as much more than a figurehead, Mary asserts her claim to the English throne, threatening Elizabeth's sovereignty. Betrayal, rebellion, and conspiracies within each court imperil both thrones - and change the course of history.
Official Site
Trailer
---
Vice
R
for language and some violent images


Christian Bale, Amy Adams

-

2 hr. 12 mins.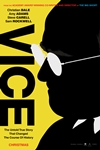 VICE explores the epic story about how a bureaucratic Washington insider quietly became the most powerful man in the world as Vice-President to George W. Bush, reshaping the country and the globe in ways that we still feel today.
Official Site
Trailer
---
On The Basis Of Sex
PG-13
for some language and suggestive content


Felicity Jones, Armie Hammer

-

1 hr. 54 mins.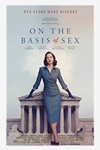 The film tells an inspiring and spirited true story that follows young lawyer Ruth Bader Ginsburg as she teams with her husband Marty to bring a groundbreaking case before the Supreme Court and overturn a century of gender discrimination. The feature will premiere in 2018 in line with Justice Ginsburg's 25th anniversary on the Supreme Court.
Official Site
Trailer
---
Ben Is Back
R
for language throughout and some drug use


Julia Roberts, Lucas Hedges

-

1 hr. 43 mins.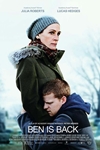 19 year-old Ben Burns (Lucas Hedges) unexpectedly returns home to his family's suburban home on Christmas Eve morning. Ben's mother, Holly (Julia Roberts), is relieved and welcoming but wary of her son staying clean. Over a turbulent 24 hours, new truths are revealed, and a mother's undying love for her son is tested as she does everything in her power to keep him safe.
Official Site
Trailer
---
Capernaum (CapharnaŁm)
R
for language and some drug material


Zain Alrafeea, Yordanos Shifera

-

2 hr. 30 mins.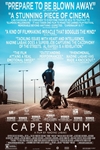 Winner of the Grand Jury Prize at the Cannes Film Festival, Nadine Labaki's CAPERNAUM ("Chaos") tells the story of Zain (Zain Al Rafeea), a Lebanese boy who sues his parents for the "crime" of giving him life. CAPERNAUM follows Zain, a gutsy streetwise child as he flees his negligent parents, survives through his wits on the streets, takes care of Ethiopian refugee Rahil (Yordanos Shiferaw) and her baby son, Yonas (Boluwatife Treasure Bankole), being jailed for a crime, and finally, seeks justice in a courtroom. CAPERNAUM was made with a cast of non-professionals playing characters whose lives closely parallel their own. Following her script, Labaki placed her performers in scenes and asked them to react spontaneously with their own words and gestures. When the non-actors's instincts diverged from the written script, Labaki adapted the screenplay to follow them. While steeped in the quiet routines of ordinary people, CAPERNAUM is a film with an expansive palette: without warning it can ignite with emotional intensity, surprise with unexpected tenderness, and inspire with flashes of poetic imagery. Although it is set in the depths of a society's systematic inhumanity, CAPERNAUM is ultimately a hopeful film that stirs the heart as deeply as it cries out for action.
Official Site
Trailer
---