American Made
R
for language throughout and some sexuality/nudity


Tom Cruise, Domhnall Gleeson

-

1 hr. 55 mins.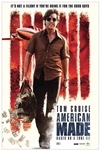 Barry Seal, a TWA pilot, is recruited by the CIA to provide reconnaissance on the burgeoning communist threat in Central America and soon finds himself in charge of one of the biggest covert CIA operations in the history of the United States that spawned the birth of the Medellin cartel and eventually almost brought down the Reagan White House with the Iran Contra scandal.
Official Site
Trailer
---
Victoria & Abdul
PG-13
for some thematic elements and language


Judi Dench, Eddie Izzard

-

1 hr. 52 mins.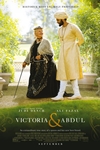 When Abdul Karim, a young clerk, travels from India to participate in the Queen's Golden Jubilee, he is surprised to find favor with the Queen herself. As the Queen questions the constrictions of her long-held position, the two forge an unlikely and devoted alliance with a loyalty to one another that her household and inner circle all attempt to destroy.
As the friendship deepens, the Queen begins to see a changing world through new eyes and joyfully reclaims her humanity.
Official Site
Trailer
---
Battle of the Sexes
PG-13
for some sexual content and partial nudity


Emma Stone, Steve Carell

-

2 hr. 1 mins.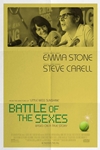 The electrifying 1973 tennis match between World number one Billie Jean King and ex-champ and serial hustler Bobby Riggs was billed as THE BATTLE OF THE SEXES and became the most watched televised sports event of all time. The match caught the zeitgeist and sparked a global conversation on gender equality, spurring on the feminist movement. Trapped in the media glare, King and Riggs were on opposites sides of a binary argument, but off-court each was fighting more personal and complex battles. With a supportive husband urging her to fight the Establishment for equal pay, the fiercely private King was also struggling to come to terms with her own sexuality, while Riggs gambled his legacy and reputation in a bid to relive the glories of his past. Together, Billie and Bobby served up a cultural spectacle that resonated far beyond the tennis courts and animated the discussions between men and women in bedrooms and boardrooms around the world.
Official Site
Trailer
---
The Mountain Between Us
PG-13
for a scene of sexuality, peril, injury images, and brief strong language


Idris Elba, Kate Winslet

-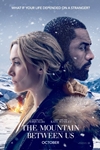 Stranded after a tragic plane crash, two strangers must forge a connection to survive the extreme elements of a remote snow covered mountain. When they realize help is not coming, they embark on a terrifying journey across hundreds of miles of wilderness, pushing one another to endure and igniting an unexpected attraction. The film is directed by Academy Award nominee Hany Abu-Asad and stars Academy Award winner Kate Winslet and Idris Elba.
Official Site
Trailer
---
Only the Brave
PG-13
for thematic content, some sexual references, language and drug material


Jennifer Connelly, Miles Teller

-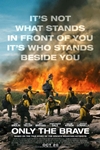 All men are created equal... then, a few become firefighters. Only the Brave, based on the true story of the Granite Mountain Hotshots, is the heroic story of one unit of local firefighters that through hope, determination, sacrifice, and the drive to protect families, communities, and our country become one of the most elite firefighting teams in the country. As most of us run from danger, they run toward it - they watch over our lives, our homes, everything we hold dear, as they forge a unique brotherhood that comes into focus with one fateful fire.
Official Site
Trailer
---
Suburbicon
R
for violence, language and some sexuality


Matt Damon, Julianne Moore

-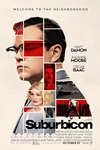 Suburbicon is a peaceful, idyllic suburban community with affordable homes and manicured lawns …the perfect place to raise a family, and in the summer of 1959, the Lodge family is doing just that. But the tranquil surface masks a disturbing reality, as husband and father Gardner Lodge (Matt Damon) must navigate the town's dark underbelly of betrayal, deceit, and violence. This is a tale of very flawed people making very bad choices. This is Suburbicon.
Official Site
Trailer
---
Darkest Hour
PG-13
for some thematic material


Lily James, Ben Mendelsohn

-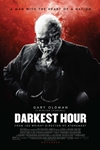 Within days of becoming Prime Minister of Great Britain, Winston Churchill must face one of his most turbulent and defining trials: exploring a negotiated peace treaty with Nazi Germany, or standing firm to fight for the ideals, liberty and freedom of a nation. As the unstoppable Nazi forces roll across Western Europe and the threat of invasion is imminent, and with an unprepared public, a skeptical King, and his own party plotting against him, Churchill must withstand his darkest hour, rally a nation, and attempt to change the course of world history.
Official Site
Trailer
---
Call Me by Your Name
R
for sexual content, nudity and some language.


Armie Hammer, Timothée Chalamet

-

2 hr. 10 mins.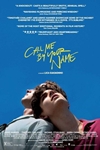 CALL ME BY YOUR NAME, the new film by Luca Guadagnino, is a sensual and transcendent tale of first love, based on the acclaimed novel by André Aciman. It's the summer of 1983 in the north of Italy, and Elio Perlman (Timothée Chalamet), a precocious 17- year-old American-Italian boy, spends his days in his family's 17th century villa transcribing and playing classical music, reading, and flirting with his friend Marzia (Esther Garrel). Elio enjoys a close relationship with his father (Michael Stuhlbarg), an eminent professor specializing in Greco-Roman culture, and his mother Annella (Amira Casar), a translator, who favor him with the fruits of high culture in a setting that overflows wit h natural delights. While Elio's sophistication and intellectual gifts suggest he is already a fully-fledged adult, there is much that yet remains innocent and unformed about him, particularly about matters of the heart. One day, Oliver (Armie Hammer), a charming American scholar working on his doctorate, arrives as the annual summer intern tasked with helping Elio's father. Amid the sun-drenched splendor of the setting, Elio and Oliver discover the heady beauty of awakening desire over the course of a summer that will alter their lives forever.
Official Site
Trailer
---