Beast
R
for disturbing violent content, language and some sexuality


Jessie Buckley, Johnny Flynn

-

1 hr. 47 mins.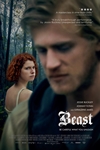 Moll (Jessie Buckley, TABOO, WAR AND PEACE) is 27 and still living at home, stifled by the small island community around her and too beholden to her family to break away. When she meets Pascal, a free-spirited stranger, a whole new world opens up to her and she begins to feel alive for the first time, falling madly in love. Finally breaking free from her family, Moll moves in with Pascal (Johnny Flynn, CLOUDS OF SILS MARIA) to start a new life. But when he is arrested as the key suspect in a series of brutal murders, she is left isolated and afraid. Choosing to stand with him against the suspicions of the community, Moll finds herself forced to make choices that will impact her life forever.
Official Site
Trailer
---
Always at The Carlyle
PG-13
for some suggestive content, drug references and brief partial nudity


Molly Ringwald, George Clooney

-

1 hr. 32 mins.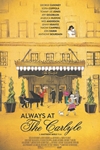 For the past 88 years, The Carlyle, A Rosewood Hotel has been the definition of class and a calling card for Manhattan's elegant Upper East Side. But while it has housed some of the world's most famous clientele, the stories within the walls of the hotel rarely leave the premises. Until now. In Always at The Carlyle, writer/director Matthew Miele (Scatter My Ashes at Bergdorf's, Harry Benson: Shoot First!) presents the untold stories and well-kept secrets of The Carlyle in a feature length documentary to be released worldwide in early 2018. In the works for more than three years, Always at The Carlyle offers an exclusive and provocative peek into the pop culture history of the renowned hotel, all from the mouths of The Carlyle's own guests and employees. George Clooney, Anjelica Huston, Tommy Lee Jones, Vera Wang, Anthony Bourdain, Roger Federer, Wes Anderson, Sofia Coppola, Jon Hamm, Lenny Kravitz, Naomi Campbell and Elaine Stritch join the more than 100 personalities sharing their favorite stories and unique insights in this exposť of New York City's legendary hotel.
Official Site
Trailer
---
The Seagull
PG-13
for some mature thematic elements, a scene of violence, drug use, and partial nudity


Annette Bening, Saorise Ronan

-

1 hr. 38 mins.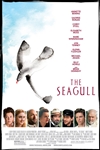 THE SEAGULL is the heartbreaking and funny story of friends and lovers, all of whom are in love with the wrong person. The movie is timely in its depiction of the tragic consequences of narcissism, particularly on young dreams and romantic love.
Official Site
Trailer
---
Ocean's 8
PG-13
for language, drug use, and some suggestive content


Sarah Paulson, Helena Bonham Carter

-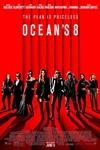 Debbie Ocean gathers a crew to attempt an impossible heist at New York City's yearly Met Gala.
Official Site
Trailer
---
On Chesil Beach
R
for some sexual content and nudity


Saoirse Ronan, Billy Howle

-

1 hr. 50 mins.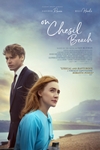 Adapted by Ian McEwan from his bestselling novel, the drama centers on a young couple of drastically different backgrounds in the summer of 1962. Following the pair through their idyllic courtship, the film explores sex and the societal pressure that can accompany physical intimacy, leading to an awkward and fateful wedding night.
Official Site
Trailer
---
Won't You Be My Neighbor?
NR



Fred Rogers

-

1 hr. 34 mins.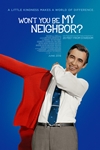 Won't You Be My Neighbor? takes an intimate look at America's favorite neighbor: Mister Fred Rogers. A portrait of a man whom we all think we know, this documentary is an emotional and moving film that takes you beyond zip-up cardigans and the land of make-believe, and into the heart of a creative genius, who inspired generations of children with compassion and limitless imagination.
Official Site
Trailer
---
Hearts Beat Loud
PG-13
for some drug references and brief language


Nick Offerman, Kiersey Clemons

-

1 hr. 37 mins.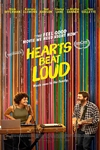 In the hip Brooklyn neighborhood of Red Hook, single dad and record store owner Frank (Nick Offerman) is preparing to send his hard-working daughter Sam (Kiersey Clemons) off to college, while being forced to close his vintage shop. Hoping to stay connected through their shared musical passions, Frank urges Sam to turn their weekly "jam sesh" into a father-daughter live act. After their first song becomes an Internet breakout, the two embark on a journey of love, growing up and musical discovery.
Official Site
Trailer
---
Jurassic World: Fallen Kingdom
PG-13
for intense sequences of science-fiction violence and peril


Chris Pratt, Bryce Dallas Howard

-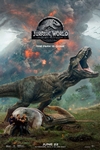 It's been three years since theme park and luxury resort Jurassic World was destroyed by dinosaurs out of containment. Isla Nublar now sits abandoned by humans while the surviving dinosaurs fend for themselves in the jungles.
When the island's dormant volcano begins roaring to life, Owen (Chris Pratt) and Claire (Bryce Dallas Howard) mount a campaign to rescue the remaining dinosaurs from this extinction-level event. Owen is driven to find Blue, his lead raptor who's still missing in the wild, and Claire has grown a respect for these creatures she now makes her mission. Arriving on the unstable island as lava begins raining down, their expedition uncovers a conspiracy that could return our entire planet to a perilous order not seen since prehistoric times.
Official Site
Trailer
---