Julieta
R
for some sexuality/nudity


Emma Suárez, Adriana Ugarte

-

1 hr. 39 mins.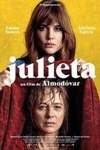 Julieta lives in Madrid with her daughter Antía. They both suffer in silence over the loss of Xoan, Antía's father and Julieta's husband. But at times grief doesn't bring people closer, it drives them apart. When Antía turns eighteen she abandons her mother, without a word of explanation. Julieta looks for her in every possible way, but all she discovers is how little she knows of her daughter.
Official Site
Trailer
---
A United Kingdom
PG-13
for some language including racial epithets and a scene of sensuality


Rosamund Pike, Tom Felton

-

1 hr. 51 mins.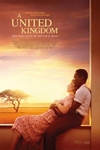 A UNITED KINGDOM is based on extraordinary true events. In 1947, Seretse Khama, the King of Botswana, met Ruth Williams, a London office worker. They were a perfect match, yet their proposed marriage was challenged not only by their families but by the British and South African governments. The latter had recently introduced the policy of apartheid and found the notion of a biracial couple ruling a neighboring country intolerable. South Africa threatened the British: either thwart the couple or be denied access to South African uranium and gold and face the risk of South Africa invading Botswana.
Official Site
Trailer
---
Year by the Sea
NR



Karen Allen, Yannick Bisson

-

1 hr. 40 mins.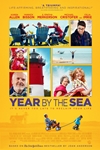 After 30 years as a wife and mother, an empty nester retreats to Cape Cod rather than follow her relocated husband to Kansas. Intent to rediscover herself but plagued with guilt, she questions her decision until stumbling upon a spirited mentor. Supported by her literary agent and a host of locals, including a sexy fisherman, our heroine learns to embrace the ebb and flow of life - ultimately discovering the balance between self and sacrifice, obligation and desire. Based on the New York Times best-selling memoir by Joan Anderson.
Official Site
Trailer
---
Kedi
NR



Bülent Üstün

-

1 hr. 20 mins.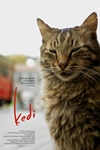 Hundreds of thousands of cats roam the metropolis of Istanbul freely. For thousands of years they've wandered in and out of people's lives, becoming an essential part of the communities that make the city so rich. Claiming no owners, these animals live between two worlds, neither wild nor tame - and they bring joy and purpose to those people they choose to adopt. In Istanbul, cats are the mirrors to the people, allowing them to reflect on their lives in ways nothing else could.
Official Site
Trailer
---
Logan
R
for strong brutal violence and language throughout, and for brief nudity


Hugh Jackman, Patrick Stewart

-

2 hr. 15 mins.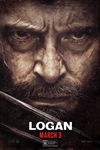 In the near future, a weary Logan cares for an ailing Professor X in a hide out on the Mexican border. But Logan's attempts to hide from the world and his legacy are up-ended when a young mutant arrives, being pursued by dark forces.
Official Site
Trailer
---
The Salesman (Forushande)
PG-13
for mature thematic elements and a brief bloody image


Taraneh Alidoosti, Shahab Hosseini

-

2 hr. 5 mins.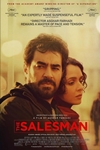 After their old flat becomes damaged, Emad and Rana, a young couple living in Tehran, are forced to move into a new apartment. Eventually, an incident linked to the previous tenant of their new home dramatically changes the couple's life.
Official Site
Trailer
---
Table 19
PG-13
for thematic elements, sexual content, drug use, language and some brief nudity


Anna Kendrick, Craig Robinson

-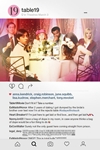 Ex-maid of honor Eloise- having been relieved of her duties after being unceremoniously dumped by the best man via text - decides to hold her head up high and attend her oldest friend's wedding anyway. She finds herself seated at the 'random' table in the back of the ballroom with a disparate group of strangers, most of whom should have known to just send regrets. As everyone's secrets are revealed, Eloise learns a thing or two from the denizens of Table 19. Friendships - and even a little romance - can happen under the most unlikely circumstances.
Official Site
Trailer
---
Personal Shopper
R
for some language, sexuality, nudity and a bloody violent image


Kristen Stewart, Lars Eidinger

-

1 hr. 45 mins.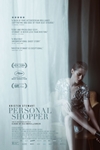 Grieving the recent death of her twin brother, she haunts his Paris home, determined to make contact with him.
Official Site
Trailer
---
The Sense of an Ending
PG-13
for thematic elements, a violent image, sexuality and brief strong language.


Michelle Dockery, Freya Mavor

-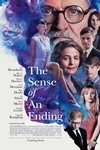 Tony Webster leads a reclusive and quiet existence until long buried secrets from his past force him to face the flawed recollections of his younger self, the truth about his first love and the devastating consequences of decisions made a lifetime ago.
Official Site
Trailer
---
The Last Word
R
for language


Shirley MacLaine, Amanda Seyfried

-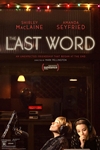 In THE LAST WORD, Shirley MacLaine is Harriet Lauler, a once successful businesswoman in tight control of every aspect of her life. As she reflects upon her accomplishments, she's suddenly inspired to engage a young local writer, Anne Sherman, to pen her life's story. When the initial result doesn't meet Harriet's high expectations, she sets out to reshape the way she is remembered, with Anne dragged along as an unwilling accomplice. As the journey unfolds, the two women develop a unique bond which alters not only Harriet's legacy, but also Anne's future.
Official Site
Trailer
---
Song to Song
R
for some sexuality, nudity, drug use and language


Haley Bennett, Ryan Gosling

-

2 hr. 25 mins. Official Site
Trailer
---
T2: Trainspotting
R
for drug use, language throughout, strong sexual content, graphic nudity and some violence


Ewan McGregor, Jonny Lee Miller

-

1 hr. 57 mins.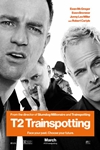 First there was an opportunity......then there was a betrayal. Twenty years have gone by. Much has changed but just as much remains the same. Mark Renton returns to the only place he can ever call home.They are waiting for him: Spud, Sick Boy, and Begbie. Other old friends are waiting too: sorrow, loss, joy, vengeance, hatred, friendship, love, longing, fear, regret, diamorphine, self-destruction and mortal danger, they are all lined up to welcome him, ready to join the dance.
Official Site
Trailer
---
The Zookeeper's Wife



Jessica Chastain, Johan Heldenbergh

-
The real-life story of one working wife and mother who became a hero to hundreds during World War II. In 1939 Poland, Antonina Zabinski and her husband, Dr. Jan Zabinski, have the Warsaw Zoo flourishing under his stewardship and her care. When their country is invaded by the Nazis, Jan and Antonina are stunned - and forced to report to the Reich's newly appointed chief zoologist, Lutz Heck. To fight back on their own terms, the Zabinskis covertly begin working with the Resistance - and put into action plans to save lives out of what has become the Warsaw Ghetto, with Antonina putting herself and her family at great risk.
Official Site
Trailer
---
Going in Style
PG-13
for drug content, language and some suggestive material


Morgan Freeman, Michael Caine

-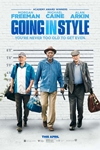 Lifelong buddies Willie, Joe and Al, decide to buck retirement and step off the straight-and-narrow for the first time in their lives when their pension fund becomes a corporate casualty. Desperate to pay the bills and come through for their loved ones, the three risk it all by embarking on a daring bid to knock off the very bank that absconded with their money.
Official Site
Trailer
---