All Is True
PG-13
for thematic elements, suggestive material and language


Kenneth Branagh, Judi Dench

-

1 hr. 41 mins.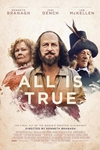 The year is 1613, Shakespeare is acknowledged as the greatest writer of the age. But disaster strikes when his renowned Globe Theatre burns to the ground, and devastated, Shakespeare returns to Stratford, where he must face a troubled past and a neglected family. Haunted by the death of his only son Hamnet, he struggles to mend the broken relationships with his wife and daughters. In so doing, he is ruthlessly forced to examine his own failings as husband and father. His very personal search for the truth uncovers secrets and lies within a family at war.
Official Site
Trailer
---
Booksmart
R
for strong sexual content and language throughout, drug use and drinking - all involving teens


Kaitlyn Dever, Beanie Feldstein

-

1 hr. 42 mins.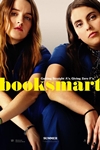 The story follows Dever and Feldstein's characters, two academic superstars and best friends who, on the eve of their high school graduation, suddenly realize that they should have worked less and played more. Determined never to fall short of their peers, the girls set out on a mission to cram four years of fun into one night.
Official Site
Trailer
---
Non-Fiction (Doubles vies)
R
for some language and sexuality/nudity


Juliette Binoche, Guillaume Canet

-

1 hr. 48 mins.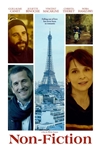 Juliette Binoche and Guillame Canet reunite with acclaimed director Olivier Assayas (Personal Shopper, Carlos) for this wry, slyly seductive tale of sex, lies, and literature. Set amidst the bohemian intelligentsia of the Parisian publishing world, Non-Fiction traces the romantic and emotional fallout that results when a controversial writer (Vincent Macaigne) begins blurring the line between fact and fiction, using his real-life love affairs - including a passionate fling with an actress (Binoche) who happens to be married to his editor (Canet) - as fodder for his explosive new novel. Balancing dry wit with keen observations on the tensions between art, commerce, and technology, Non-Fiction is a buoyant, breezy delight from a master director at his most effortlessly brilliant.
Official Site
Trailer
---
Rocketman
R
for language throughout, some drug use and sexual content


Taron Egerton, Jamie Bell

-

2 hr. 1 mins.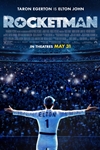 ROCKETMAN is an epic musical fantasy about the incredible human story of Elton John's breakthrough years. The film follows the fantastical journey of transformation from shy piano prodigy Reginald Dwight into international superstar Elton John. This inspirational story - set to Elton John's most beloved songs and performed by star Taron Egerton - tells the universally relatable story of how a small-town boy became one of the most iconic figures in pop culture. ROCKETMAN also stars Jamie Bell as Elton's longtime lyricist and writing partner Bernie Taupin, Richard Madden as Elton's first manager, John Reid, and Bryce Dallas Howard as Elton's mother Sheila Farebrother.
Official Site
Trailer
---
Late Night
R
for language throughout and some sexual references


Emma Thompson, Megalyn Echikunwoke

-

1 hr. 42 mins.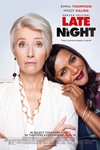 Emma Thompson plays Katherine Newbury, who is a legendary late-night talk show host, whose world is turned upside down when she hires her only female staff writer played by Kaling. Originally intended to smooth over diversity concerns, her decision has unexpectedly hilarious consequences as two women separated by culture and generation are united by their love of a biting punchline.
Official Site
Trailer
---
The Dead Don't Die
R
for zombie violence/gore, and for language


Bill Murray, Adam Driver

-

1 hr. 43 mins.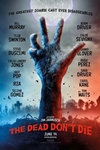 The peaceful town of Centerville is faced with a horde of zombies as the dead begin to come out of their graves.
Official Site
Trailer
---
The Tomorrow Man
PG-13
for brief strong language and some suggestive material


John Lithgow, Blythe Danner

-

1 hr. 34 mins.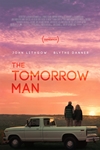 Ed Hemsler spends his life preparing for a disaster that may never come. Ronnie Meisner spends her life shopping for things she may never use. In a small town somewhere in America, these two people will try to find love while trying not to get lost in each other's stuff.
Official Site
Trailer
---
The Spy Behind Home Plate
NR

-

1 hr. 41 mins.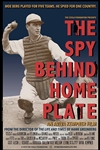 The feature-length documentary The Spy Behind Home Plate will begin screening in film festivals and theaters nationwide on 24, May 2019. Special events around the film will include talks with the director and people interviewed in the film; programs with museums, baseball fans, veterans groups, Jewish and other organizations as well as special Moe Berg Day at major league baseball parks around the country. Keep checking this page for complete listings of upcoming screenings and events as they are scheduled.
Official Site
Trailer
---
Yesterday
PG-13
for suggestive content and language


Lily James, Himesh Patel

-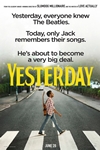 In Yesterday, Himesh Patel is Jack Malik, a struggling singer-songwriter whose dreams of fame are rapidly fading, despite the support and devotion of his childhood best friend, Ellie (Lily James). When Jack wakes up after a freak accident to discover that The Beatles have never existed ... and he finds himself with a very complicated problem, indeed.
Featuring new versions of The Beatles' most beloved hits, Yesterday is written by Richard Curtis (Love Actually) and directed by Academy AwardŽ-winner Danny Boyle (Slumdog Millionaire).
Official Site
Trailer
---