The Cakemaker
NR



Zohar Shtrauss, Sarah Adler

-

1 hr. 44 mins.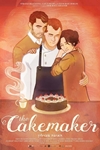 Thomas, a young German baker, is having an affair with Oren, an Israeli married man who has frequent business visits in Berlin. When Oren dies in a car crash in Israel, Thomas travels to Jerusalem seeking for answers regarding his death. Under a fabricated identity, Thomas infiltrates into the life of Anat, his lover's newly widowed wife, who owns a small Café in downtown Jerusalem. Thomas starts to work for her and create German cakes and cookies that bring life into her Café. Thomas finds himself involved in Anat's life in a way far beyond his anticipation, and to protect the truth he will stretch his lie to a point of no return.
Official Site
Trailer
---
Don't Worry, He Won't Get Far on Foot
R
for language throughout, sexual content, some nudity and alcohol abuse


Joaquin Phoenix, Jonah Hill

-

1 hr. 53 mins.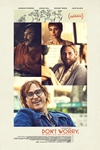 John Callahan has a lust for life, a talent for off-color jokes, and a drinking problem. When an all-night bender ends in a catastrophic car accident, the last thing he intends to do is give up drinking. But when he reluctantly enters treatment with encouragement from his girlfriend (Rooney Mara) and a charismatic sponsor (Jonah Hill) Callahan discovers a gift for drawing edgy, irreverent newspaper cartoons that develop an international following and grant him a new lease on life. Based on a true story, this poignant, insightful and often funny drama about the healing power of art is adapted from Callahan's autobiography and directed by two-time Oscar® nominee Gus Van Sant. Jack Black, Carrie Brownstein, Beth Ditto and Kim Gordon also star.
Official Site
Trailer
---
Mamma Mia! Here We Go Again
PG-13
for some suggestive material


Meryl Streep, Julie Walters

-

1 hr. 54 mins.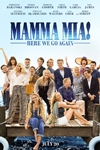 Ten years after Mamma Mia! The Movie, you are invited to return to the magical Greek island of Kalokairi in an all-new original musical based on the songs of ABBA. With the film's original cast returning and new additions including Lily James (Cinderella, Baby Driver). As the film goes back and forth in time to show how relationships forged in the past resonate in the present, James will play the role of Young Donna.
Official Site
Trailer
---
The King
R
for language, some disturbing images and brief drug use


Alec Baldwin, Tony Brown

-

1 hr. 47 mins.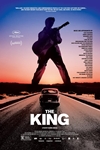 Forty years after the death of Elvis Presley, two-time Sundance Grand Jury winner Eugene Jarecki's new film takes the King's 1963 Rolls-Royce on a musical road trip across America. From Memphis to New York, Las Vegas, and beyond, the journey traces the rise and fall of Elvis as a metaphor for the country he left behind. In this groundbreaking film, Jarecki paints a visionary portrait of the state of the American Dream and a penetrating look at how the hell we got here. A diverse cast of Americans, both famous and non, join the journey, including Alec Baldwin, Rosanne Cash, Chuck D, Emmylou Harris, Ethan Hawke, Van Jones, Mike Myers, and Dan Rather, among many others.
Official Site
Trailer
---
Puzzle
R
for language


Kelly Macdonald, David Denman

-

1 hr. 43 mins.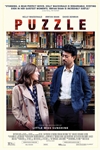 Agnes, taken for granted as a suburban mother, discovers a passion for solving jigsaw puzzles, which unexpectedly draws her into a new world – where her life unfolds in ways she could never have imagined.
Official Site
Trailer
---
The Happytime Murders



Melissa McCarthy, Todd Berger

-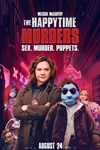 No Sesame. All Street. THE HAPPYTIME MURDERS is a filthy comedy set in the underbelly of Los Angeles where puppets and humans coexist. Two clashing detectives with a shared secret, one human (Melissa McCarthy) and one puppet, are forced to work together again to solve the brutal murders of the former cast of a beloved classic puppet television show.
Official Site
Trailer
---
The Miseducation of Cameron Post



Chloë Grace Moretz, Jennifer Ehle

-

1 hr. 30 mins.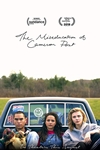 Cameron Post (Chloë Grace Moretz) looks the part of a perfect high school girl. But after she's caught with another girl in the back seat of a car on prom night, Cameron is quickly shipped off to a conversion therapy center that treats teens struggling with same-sex attraction. At the facility, Cameron is subjected to outlandish discipline, dubious de-gaying methods, and earnest Christian rock songs but this unusual setting also provides her with an unlikely gay community. For the first time, Cameron connects with peers, and she's able to find her place among fellow outcasts.
Official Site
Trailer
---
Scotty and the Secret History of Hollywood



Peter Bart, Scotty Bowers

-

1 hr. 38 mins.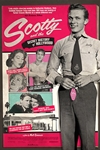 Scotty and the Secret History of Hollywood is the deliciously scandalous story of Scotty Bowers, a handsome ex-Marine who landed in Hollywood after the Second World War and became confidante, aide de camp and lover to many of Hollywood's greatest male--and female stars. In the 1940s and '50s, he ran a gas station in the shadow of the studio lots where he would connect his band of friends from the military with those who had to hide their true sexual identities from the public. An unsung Hollywood legend, Bowers would cater to the sexual appetites of celebrities straight, gay and omnivorous for decades.
Official Site
Trailer
---
The Wife
R
for language and some sexual content


Glenn Close, Jonathan Pryce

-

1 hr. 40 mins.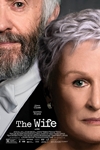 After nearly forty years of marriage, JOAN and JOE CASTLEMAN (Glenn Close and Jonathan Pryce) are complements. Where Joe is casual, Joan is elegant. Where Joe is vain, Joan is self-effacing. And where Joe enjoys his very public role as Great American Novelist, Joan pours her considerable intellect, grace, charm, and diplomacy into the private role of Great Man's Wife. Joe is about to be awarded the Nobel Prize for his acclaimed and prolific body of work. Joe's literary star has blazed since he and Joan first met in the late 1950. THE WIFE interweaves the story of the couple's youthful passion and ambition with a portrait of a marriage, thirty-plus years later—a lifetime's shared compromises, secrets, betrayals, and mutual love.
Official Site
Trailer
---