The Front Runner
R
for language including some sexual references


Hugh Jackman, Vera Farmiga

-

1 hr. 53 mins.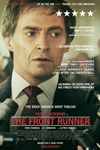 The film follows the rise and fall of Senator Hart, who captured the imagination of young voters and was considered the overwhelming front runner for the 1988 Democratic presidential nomination when his campaign was sidelined by the story of an extramarital relationship with Donna Rice. As tabloid journalism and political journalism merged for the first time, Senator Hart was forced to drop out of the race - events that left a profound and lasting impact on American politics and the world stage.
Official Site
Trailer
---
The Favourite
R
for strong sexual content, nudity and language


Olivia Colman, Emma Stone

-

2 hr. 0 mins.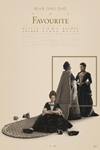 Early 18th century. England is at war with the French. Nevertheless, duck racing and pineapple eating are thriving. A frail Queen Anne occupies the throne and her close friend Lady Sarah governs the country in her stead while tending to Anne's ill health and mercurial temper. When a new servant Abigail arrives, her charm endears her to Sarah. Sarah takes Abigail under her wing and Abigail sees a chance at a return to her aristocratic roots. As the politics of war become quite time consuming for Sarah, Abigail steps into the breach to fill in as the Queen's companion. Their burgeoning friendship gives her a chance to fulfil her ambitions and she will not let woman, man, politics or rabbit stand in her way.
Official Site
Trailer
---
At Eternity's Gate
PG-13
for some thematic content


Willem Dafoe, Rupert Friend

-

1 hr. 51 mins.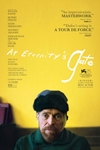 Academy AwardŽ Nominee Julian Schnabel's At Eternity's Gate is a journey inside the world and mind of a person who, despite skepticism, ridicule and illness, created some of the world's most beloved and stunning works of art. This is not a forensic biography, but rather scenes based on Vincent van Gogh's (Academy AwardŽ Nominee Willem Dafoe) letters, common agreement about events in his life that present as facts, hearsay, and moments that are just plain invented.
Official Site
Trailer
---
Mary Queen of Scots
R
for some violence and sexuality


Saoirse Ronan, Margot Robbie

-

1 hr. 52 mins.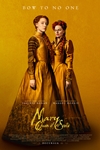 Mary Queen of Scots explores the turbulent life of the charismatic Mary Stuart. Queen of France at 16 and widowed at 18, Mary defies pressure to remarry. Instead, she returns to her native Scotland to reclaim her rightful throne. But Scotland and England fall under the rule of the compelling Elizabeth 1. Each young Queen beholds her "sister" in fear and fascination. Rivals in power and in love, and female regents in a masculine world, the two must decide how to play the game of marriage versus independence. Determined to rule as much more than a figurehead, Mary asserts her claim to the English throne, threatening Elizabeth's sovereignty. Betrayal, rebellion, and conspiracies within each court imperil both thrones - and change the course of history.
Official Site
Trailer
---
The Mule
R
for language throughout and brief sexuality/nudity


Clint Eastwood, Bradley Cooper

-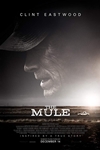 Earl Stone, a man in his 80s who is broke, alone, and facing foreclosure of his business when he is offered a job that simply requires him to drive. Easy enough, but, unbeknownst to Earl, he's just signed on as a drug courier for a Mexican cartel. He does well - so well, in fact, that his cargo increases exponentially, and Earl is assigned a handler. But he isn't the only one keeping tabs on Earl; the mysterious new drug mule has also hit the radar of hard-charging DEA agent Colin Bates. And even as his money problems become a thing of the past, Earl's past mistakes start to weigh heavily on him, and it's uncertain if he'll have time to right those wrongs before law enforcement, or the cartel's enforcers, catch up to him.
Official Site
Trailer
---
Vox Lux
R
for language, some strong violence, and drug content


Natalie Portman, Jude Law

-

1 hr. 54 mins.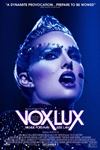 VOX LUX, A 20th Century Portrait, begins in 1999 when teenage Celeste survives a violent tragedy. After singing at a memorial service, Celeste transforms into a burgeoning pop star with the help of her songwriter sister and talent manager. Celeste's meteoric rise to fame dovetails with a personal and national loss of innocence, consequently elevating the young powerhouse to a new kind of celebrity: American icon, secular deity, global superstar. By 2017, adult Celeste is mounting a comeback after a scandalous incident almost derailed her career. Touring in support of her sixth album, a compendium of sci-fi anthems entitled, "Vox Lux," the indomitable, foul-mouthed pop savior must overcome her personal and familial struggles to navigate motherhood, madness and monolithic fame.
Official Site
Trailer
---
Ben Is Back
R
for language throughout and some drug use


Julia Roberts, Lucas Hedges

-

1 hr. 43 mins.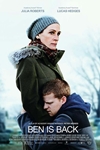 19 year-old Ben Burns (Lucas Hedges) unexpectedly returns home to his family's suburban home on Christmas Eve morning. Ben's mother, Holly (Julia Roberts), is relieved and welcoming but wary of her son staying clean. Over a turbulent 24 hours, new truths are revealed, and a mother's undying love for her son is tested as she does everything in her power to keep him safe.
Official Site
Trailer
---
On The Basis Of Sex
PG-13
for some language and suggestive content


Felicity Jones, Armie Hammer

-

1 hr. 54 mins.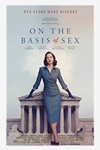 The film tells an inspiring and spirited true story that follows young lawyer Ruth Bader Ginsburg as she teams with her husband Marty to bring a groundbreaking case before the Supreme Court and overturn a century of gender discrimination. The feature will premiere in 2018 in line with Justice Ginsburg's 25th anniversary on the Supreme Court.
Official Site
Trailer
---