The Dinner
R
for disturbing violent content, and language throughout


Richard Gere, Steve Coogan

-

2 hr. 0 mins.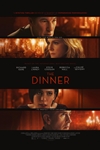 When Stan Lohman, a popular congressman running for governor, invites his troubled younger brother Paul and his wife Claire to join him and his wife Katelyn for dinner at one of the town's most fashionable restaurants, the stage is set for a tense night. While Stan and Paul have been estranged since childhood, their 16-year- old sons are friends, and the two of them have committed a horrible crime that has shocked the country. While their sons' identities have not yet been discovered and may never be, their parents must now decide what action to take. As the night proceeds, beliefs about the true natures of the four people at the table are upended, relationships shatter, and each person reveals just how far they are willing to go to protect those they love.
Official Site
Trailer
---
3 Generations
PG-13



Elle Fanning, Naomi Watts

-

1 hr. 35 mins.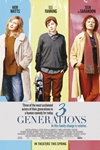 The stirring and touching story of three generations of a family living under one roof in New York as they must deal with the life-changing transformation by one that ultimately affects them all. Ray is a teenager who has come to the realization that she isn't meant to be a girl and has decided to transition from female to male. His single mother, Maggie, must track down Ray's biological father to get his legal consent to allow Ray's transition. Dolly, Ray's lesbian grandmother is having a hard time accepting that she now has a grandson. They must each confront their own identities and learn to embrace change and their strength as a family in order to ultimately find acceptance and understanding.
Official Site
Trailer
---
A Quiet Passion
PG-13
for thematic elements, disturbing images and brief suggestive material


Cynthia Nixon, Jennifer Ehle

-

2 hr. 5 mins.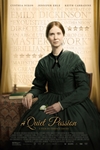 A Quiet Passion is Terence Davies' biographical drama detailing the life of Emily Dickinson; her loves, her struggles, and her magnificent poetry. Shot on set in Belgium and on location in Amherst, Massachusetts, A Quiet Passion paints a sympathetic but far from idealistic portrait of Emily's life.
Official Site
Trailer
---
Snatched
R
for crude sexual content, brief nudity, and language throughout


Amy Schumer, Goldie Hawn

-

1 hr. 31 mins.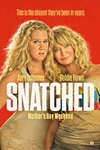 After her boyfriend dumps her on the eve of their exotic vacation, impetuous dreamer Emily Middleton persuades her ultra-cautious mother, Linda to travel with her to paradise. Polar opposites, Emily and Linda realize that working through their differences as mother and daughter - in unpredictable, hilarious fashion - is the only way to escape the wildly outrageous jungle adventure they have fallen into.
Official Site
Trailer
---
The Lovers
R
for sexuality and language


Debra Winger, Aidan Gillen

-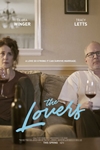 The Lovers is a refreshing, funny look at love, fidelity, and family, starring Debra Winger and Tracy Letts as a long-married and completely dispassionate husband and wife. Both are in the midst of serious affairs and are increasingly committed to their new partners. But on the brink of officially calling it quits, a spark between them suddenly and unexpectedly reignites, leading them into an impulsive romance that forces them to navigate the hilarious complications of "cheating" on their respective lovers. A mixture of humor and powerful emotion, the story is a uniquely honest take on modern marriage.
Official Site
Trailer
---
The Wedding Plan (Through the Wall) (Lavor et Hakir)
PG
for thematic elements


Noa Koler, Amos Tamam

-

1 hr. 50 mins.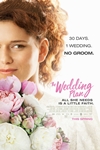 Michal is 32 years old. She became religious 12 years ago, and only now is she getting married. A month before the wedding, while checking out the catering for the event, the groom has a change of heart and the wedding is called off. Michal feels she's unable to go back to ordinary life, to the usual course of matchmaking. She feels this is the moment to change something very basic in her personality. A simple belief that God is good and sweet - that He wants to give and is only waiting for her to wish it. Michal goes on a month-long journey up to the planned wedding day: "I have the venue, the dress, the apartment; God can easily come up with my groom."
Official Site
Trailer
---
Paris Can Wait
PG
for thematic elements, smoking and some language


Diane Lane, Alec Baldwin

-

1 hr. 32 mins.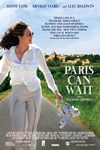 Anne is at a crossroads in her life. Long married to a successful, driven but inattentive movie producer, she unexpectedly finds herself taking a car trip from Cannes to Paris with a business associate of her husband. What should be a seven-hour drive turns into a carefree two-day adventure replete with diversions involving picturesque sights, fine food and wine, humor, wisdom and romance, reawakening Anne's senses and giving her a new lust for life.
Official Site
Trailer
---
Churchill
PG
for thematic elements, brief war images, historical smoking throughout, and some language


Brian Cox, Miranda Richardson

-

1 hr. 50 mins.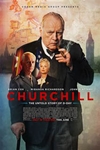 Tensions mount for the beleaguered British Prime Minister Winston Churchill (Brian Cox) in the days leading up to infamous Allied D-Day landings in Normandy, France in June, 1944. Fearful of repeating his deadly mistakes from World War I in the Battle of Gallipoli, exhausted by years of war, plagued by depression and obsessed with his historical destiny, Churchill is reluctant to embark on the large-scale campaign, one that the entire war effort hinges upon. Clashing with his Allied political opponents U.S. General Dwight D. Eisenhower (John Slattery) and British Field Marshal Bernard Law Montgomery (Julian Wadham), the troubled Churchill receives support and devotion from his wife, the brilliant and unflappable Clementine Churchill (Miranda Richardson). With her strength and shrewdness, "Clemmie" halts Winston's physical, mental spiritual collapse and inspires him on to greatness.
Official Site
Trailer
---
Wonder Woman
PG-13
for sequences of violence and action, and some suggestive content


Gal Gadot, Chris Pine

-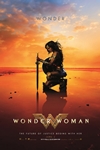 Before she was Wonder Woman, she was Diana, princess of the Amazons, trained to be an unconquerable warrior. Raised on a sheltered island paradise, when an American pilot crashes on their shores and tells of a massive conflict raging in the outside world, Diana leaves her home, convinced she can stop the threat. Fighting alongside man in a war to end all wars, Diana will discover her full powers...and her true destiny.
Official Site
Trailer
---
The Hero
R
for drug use, language and some


Krysten Ritter, Laura Prepon

-

1 hr. 33 mins.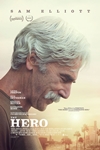 Lee Hayden is an aging Western icon with a golden voice, but his best performances are decades behind him. He spends his days reliving old glories and smoking too much weed with his former-co-star-turned-dealer, Jeremy, until a surprise cancer diagnosis brings his priorities into sharp focus. He soon strikes up an exciting, contentious relationship with stand-up comic Charlotte, and he attempts to reconnect with his estranged daughter, Lucy, all while searching for one final role to cement his legacy.
Official Site
Trailer
---
Manifesto (2015)



Cate Blanchett, Erika Bauer

-

2 hr. 10 mins. Official Site
Trailer
---
Megan Leavey
PG-13
for war violence, language, suggestive material, and thematic elements


Kate Mara, Tom Felton

-

1 hr. 56 mins.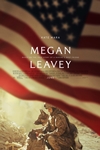 MEGAN LEAVEY is based on the true life story of a young marine corporal whose unique discipline and bond with her military combat dog saved many lives during their deployment in Iraq. When she is assigned to clean up the K9 unit after a disciplinary hearing, Leavey identifies with a particularly aggressive dog, Rex, and is given the chance to train him. Over the course of their service, Megan and Rex completed more than 100 missions until an IED explosion injures them, putting their fate in jeopardy.
Official Site
Trailer
---
Rough Night



Scarlett Johansson, Kate McKinnon

-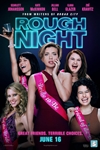 In Rough Night, five best friends from college reunite 10 years later for a wild bachelorette weekend in Miami. Their hard partying takes a hilariously dark turn when they accidentally kill a male stripper. Amidst the craziness of trying to cover it up, they're ultimately brought closer together when it matters most.
Official Site
Trailer
---