Breathe
PG-13
for mature thematic material including some bloody medical images.


Andrew Garfield, Claire Foy

-

1 hr. 54 mins.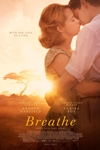 Andy Serkis brings to life the inspiring true love story between Robin Cavendish (Academy Award® nominee, Andrew Garfield) and his wife Diana (Golden Globe Winner, Claire Foy), an adventurous couple who refuse to give up in the face of a devastating disease. When Robin is struck down by polio at the age of 28, he is confined to a hospital bed and given only a few months to live. With the help of Diana's twin brothers (Tom Hollander) and the groundbreaking ideas of inventor Teddy Hall (Hugh Bonneville), Robin and Diana dare to escape the hospital ward to seek out a full and passionate life together — raising their young son, traveling and devoting their lives to helping other polio patients.
Official Site
Trailer
---
The Florida Project
R
for language throughout, disturbing behavior, sexual references and some drug material


Williem Dafoe, Brooklynn Prince

-

1 hr. 55 mins.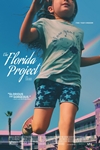 Set on a stretch of highway just outside the imagined utopia of Disney World, The Florida Project follows six-year-old Moonee (Brooklynn Prince in a stunning breakout turn) and her rebellious mother Halley (Bria Vinaite, another major discovery) over the course of a single summer. The two live week to week at "The Magic Castle," a budget motel managed by Bobby (a career-best Willem Dafoe), whose stern exterior hides a deep reservoir of kindness and compassion. Despite her harsh surroundings, the precocious and ebullient Moonee has no trouble making each day a celebration of life, her endless afternoons overflowing with mischief and grand adventure as she and her ragtag playmates—including Jancey, a new arrival to the area who quickly becomes Moonee's best friend—fearlessly explore the utterly unique world into which they've been thrown. Unbeknownst to Moonee, however, her delicate fantasy is supported by the toil and sacrifice of Halley, who is forced to explore increasingly dangerous possibilities in order to provide for her daughter.
Official Site
Trailer
---
The Snowman
R
for grisly images, violence, some language, sexuality and brief nudity


Rebecca Ferguson, Michael Fassbender

-

1 hr. 59 mins.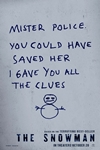 When an elite crime squad's lead detective (Fassbender) investigates the disappearance of a victim on the first snow of winter, he fears an elusive serial killer may be active again. With the help of a brilliant recruit (Ferguson), the cop must connect decades-old cold cases to the brutal new one if he hopes to outwit this unthinkable evil before the next snowfall.
Official Site
Trailer
---
Chavela
NR

-

1 hr. 36 mins.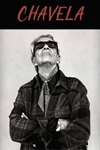 Through its lyrical structure, Chavela will take viewers on an evocative, thought-provoking journey through the iconoclastic life of game-changing artist Chavela Vargas. Centered around never before-seen interview footage of Chavela shot 20 years before her death in 2012, and guided by the stories in Chavela's songs, and the myths and tales others have told about her – as well as those she spread about herself – the film weaves an arresting portrait of a woman who dared to dress, speak, sing, and dream her unique life into being.
Official Site
Trailer
---
Goodbye Christopher Robin
for thematic elements, some bullying, war images and brief language


Margot Robbie, Kelly Macdonald

-

1 hr. 47 mins.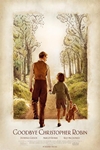 GOODBYE CHRISTOPHER ROBIN gives a rare glimpse into the relationship between beloved children's author A. A. Milne and his son Christopher Robin, whose toys inspired the magical world of Winnie the Pooh. Along with his mother Daphne, and his nanny Olive (Kelly Macdonald), Christopher Robin and his family are swept up in the international success of the books; the enchanting tales bringing hope and comfort to England after the First World War. But with the eyes of the world on Christopher Robin, what will the cost be to the family?
Official Site
Trailer
---
Wonderstruck
PG
for thematic elements and smoking


Michelle Williams, Julianne Moore

-

1 hr. 55 mins.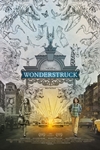 Based on Brian Selznick's critically acclaimed novel Ben and Rose are children from two different eras who secretly wish their lives were different. Ben longs for the father he has never known, while Rose dreams of a mysterious actress whose life she chronicles in a scrapbook. When Ben discovers a puzzling clue in his home and Rose reads an enticing headline in the newspaper, both children set out on quests to find what they are missing that unfold with mesmerizing symmetry.
Official Site
Trailer
---
Murder on the Orient Express
PG-13
for violence and thematic elements


Kenneth Branagh, Willem Dafoe

-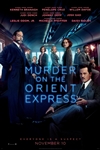 What starts out as a lavish train ride through Europe quickly unfolds into one of the most stylish, suspenseful and thrilling mysteries ever told. From the novel by best-selling author Agatha Christie, "Murder on the Orient Express" tells the tale of thirteen strangers stranded on a train, where everyone's a suspect. One man must race against time to solve the puzzle before the murderer strikes again.
Official Site
Trailer
---
Novitiate
R



Morgan Saylor, Dianna Agron

-

2 hr. 3 mins.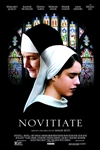 Spanning over a decade from the early 1950s through to the mid-60s, NOVITIATE is about a young girl's first initiation with love, in this case with God. Raised by a non-religious, single mother in rural Tennessee, a scholarship to Catholic school soon finds Cathleen drawn into the mystery and romanticism of a life devoted to the worship and servitude of God.
With the dawn of the Vatican II era, radical changes in the Church are threating the course of nuns' lives. As she progresses from the postulant to the novitiate stage of training, she finds her faith repeatedly confronted and challenged by the harsh, often inhumane realities of being a servant of God. Cathleen finds herself struggling with issues of faith, sexuality, and recent changes in life of the Church.
Official Site
Trailer
---
Three Billboards Outside Ebbing, Missouri
R
for violence, language throughout, and some sexual references


Frances McDormand, Woody Harrelson

-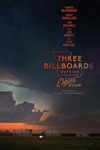 After months have passed without a culprit in her daughter's murder case, Mildred Hayes makes a bold move, painting three signs leading into her town with a controversial message directed at William Willoughby, the town's revered chief of police. When his second-in-command Officer Dixon, an immature mother's boy with a penchant for violence, gets involved, the battle between Mildred and Ebbing's law enforcement is only exacerbated.
Official Site
Trailer
---
Call Me by Your Name
R
for sexual content, nudity and some language.


Armie Hammer, Timothée Chalamet

-

2 hr. 10 mins.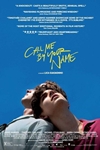 CALL ME BY YOUR NAME, the new film by Luca Guadagnino, is a sensual and transcendent tale of first love, based on the acclaimed novel by André Aciman. It's the summer of 1983 in the north of Italy, and Elio Perlman (Timothée Chalamet), a precocious 17- year-old American-Italian boy, spends his days in his family's 17th century villa transcribing and playing classical music, reading, and flirting with his friend Marzia (Esther Garrel). Elio enjoys a close relationship with his father (Michael Stuhlbarg), an eminent professor specializing in Greco-Roman culture, and his mother Annella (Amira Casar), a translator, who favor him with the fruits of high culture in a setting that overflows wit h natural delights. While Elio's sophistication and intellectual gifts suggest he is already a fully-fledged adult, there is much that yet remains innocent and unformed about him, particularly about matters of the heart. One day, Oliver (Armie Hammer), a charming American scholar working on his doctorate, arrives as the annual summer intern tasked with helping Elio's father. Amid the sun-drenched splendor of the setting, Elio and Oliver discover the heady beauty of awakening desire over the course of a summer that will alter their lives forever.
Official Site
Trailer
---
Darkest Hour
PG-13
for some thematic material


Gary Oldman, Kristin Scott Thomas

-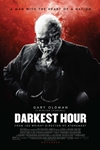 During the early days of World War II, with the fall of France imminent, Britain faces its darkest hour as the threat of invasion looms. As the seemingly unstoppable Nazi forces advance, and with the Allied army cornered on the beaches of Dunkirk, the fate of Western Europe hangs on the leadership of the newly-appointed British Prime Minister Winston Churchill (Academy Award nominee Gary Oldman). While maneuvering his political rivals, he must confront the ultimate choice: negotiate with Hitler and save the British people at a terrible cost or rally the nation and fight on against incredible odds.
Official Site
Trailer
---
The Shape of Water
R
for sexual content, graphic nudity, violence and language


Michael Shannon, Sally Hawkins

-

2 hr. 3 mins.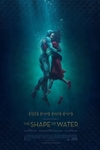 THE SHAPE OF WATER - an other-worldly fairy tale, set against the backdrop of Cold War era America circa 1963. In the hidden high-security government laboratory where she works, lonely Elisa is trapped in a life of silence and isolation. Elisa's life is changed forever when she and co-worker Zelda discover a secret classified experiment.
Official Site
Trailer
---