Landline
R
for sexual content, language and drug use


Jenny Slate, Finn Wittrock

-

1 hr. 36 mins.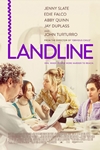 When two sisters suspect their father (John Turturro) may be having an affair, it sends them into a tailspin that reveals cracks in the family façade. For the first time, older sister Dana (Jenny Slate), recently engaged and struggling with her own fidelity, finds herself bonding with her wild teenage sister Ali (Abby Quinn). The two try to uncover the truth without tipping off their mother (Edie Falco) and discover the messy reality of love and sex in the process. Set in 1990s Manhattan, Landline is a warm, insightful and comedic drama about a family united by secrets and lies
Official Site
Trailer
---
Logan Lucky
PG-13
for language and some crude comments


Channing Tatum, Adam Driver

-

1 hr. 59 mins.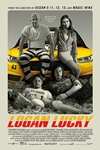 Trying to reverse a family curse, brothers Jimmy and Clyde Logan set out to execute an elaborate robbery during the legendary Coca-Cola 600 race at the Charlotte Motor Speedway.
Official Site
Trailer
---
Wind River
R
strong violence, a rape, disturbing images, and language


Martin Sensmeier, Elizabeth Olsen

-

1 hr. 50 mins.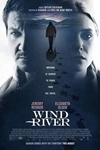 WIND RIVER is a chilling thriller that follows a rookie FBI agent (Elizabeth Olsen) who teams up with a local game tracker with deep community ties and a haunted past (Jeremy Renner) to investigate the murder of a local girl on a remote Native American Reservation in the hopes of solving her mysterious death.
Official Site
Trailer
---
Good Time
R
for language throughout, violence, drug use and sexual content


Robert Pattinson, Marcos A. Gonzalez

-

1 hr. 40 mins.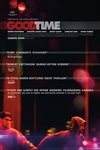 After a botched bank robbery lands his younger brother in prison, Constantine Nikas (Robert Pattinson) embarks on a twisted odyssey through New York City's underworld in an increasingly desperate—and dangerous—attempt to get his brother out of jail. Over the course of one adrenalized night, Constantine finds himself on a mad descent into violence and mayhem as he races against the clock to save his brother and himself, knowing their lives hang in the balance.
Official Site
Trailer
---
Ingrid Goes West
R
for language throughout, drug use, some sexual content and disturbing behavior


Aubrey Plaza, Elizabeth Olsen

-

1 hr. 37 mins.
Ingrid Thorburn (Aubrey Plaza) is an unhinged social media stalker with a history of confusing likes for meaningful relationships. Taylor Sloane (Elizabeth Olsen) is an Instagram-famous influencer whose perfectly curated, boho-chic lifestyle becomes Ingrid's latest obsession. When Ingrid moves to LA and manages to insinuate herself into the social media star's life, their relationship quickly goes from #BFF to #WTF. Built around a brilliantly disarming performance from Aubrey Plaza, Ingrid Goes West (winner of the Waldo Salt Screenwriting Award at Sundance) is a savagely hilarious dark comedy that satirizes the modern world of social media and proves that being #perfect isn't all it's cracked up to be.
Official Site
Trailer
---
The Only Living Boy in New York
R
for language and some drug material.


Kate Beckinsale, Kiersey Clemons

-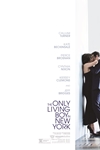 Thomas Webb (Callum Turner), the son of a publisher and his artistic wife, has just graduated from college and is trying to find his place in the world. Moving from his parents' Upper West Side apartment to the Lower East Side, he befriends his neighbor W.F. (Jeff Bridges), a shambling alcoholic writer who dispenses worldly wisdom alongside healthy shots of whiskey. Thomas' world begins to shift when he discovers that his long-married father (Pierce Brosnan) is having an affair with a seductive younger woman (Kate Beckinsale). Determined to break up the relationship, Thomas ends up sleeping with his father's mistress, launching a chain of events that will change everything he thinks he knows about himself and his family.
Official Site
Trailer
---
Patti Cake$
R
for language throughout, crude sexual references, some drug use and a brief nude image


Danielle Macdonald, Bridget Everett

-

1 hr. 48 mins.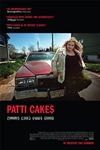 Fighting an unlikely quest for glory in her downtrodden hometown in Jersey where her life is falling apart, Patti tries to reach the big time in the hip hop scene with original and affecting music. Cheered on by her grandmother and only friends, Jheri and Basterd, Patti also shoulders her mother's heartaches and misfortunes.
Official Site
Trailer
---
I Do... Until I Don't



Lake Bell, Ed Helms

-

1 hr. 43 mins.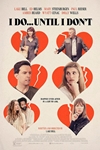 An ensemble comedy following three couples stuck in the web of a jaded filmmaker looking to prove that marriage should be a seven-year contract with an option to renew. From the acclaimed director of In A World comes I Do...Until I Don't featuring an all-star cast of Lake Bell, Ed Helms, Mary Steenburgen, Paul Reiser, Wyatt Cenac, and Dolly Wells.
Official Site
Trailer
---
Tulip Fever
R
for sexual content and nudity


Alicia Vikander, Dane DeHaan

-

1 hr. 47 mins.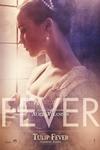 Tulip Fever is set in 17th century Amsterdam and follows a married woman who begins a passionate affair with an artist hired to paint her portrait during the height of "tulip mania". The lovers gamble on the booming market for tulip bulbs as a way to raise money to run away together.
Official Site
Trailer
---
It
R
for violence/horror, bloody images, and for language


Bill Skarsgård, Jaeden Lieberher

-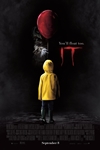 When children begin to disappear in the town of Derry, Maine, a group of young kids are faced with their biggest fears when they square off against an evil clown named Pennywise, whose history of murder and violence dates back for centuries.
Official Site
Trailer
---
The Trip to Spain



Steve Coogan, Rob Brydon

-

1 hr. 55 mins.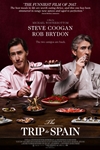 After jaunts through northern England and Italy, Steve Coogan and Rob Brydon embark on another deliciously deadpan culinary road trip. This time around, the guys head to Spain to sample the best of the country's gastronomic offerings in between rounds of their hilariously off-the-cuff banter. Over plates of pintxos and paella, the pair exchange barbs and their patented celebrity impressions, as well as more serious reflections on what it means to settle into middle age. As always, the locales are breathtaking, the cuisine to die for, and the humor delightfully devilish.
Official Site
Trailer
---
Beach Rats
R
for strong sexual content, graphic nudity, drug use and language.


Harris Dickinson, Kate Hodge

-

1 hr. 38 mins.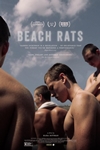 BEACH RATS centers on Frankie, an aimless youth on the outer edges of Brooklyn, struggling to escape his bleak home life and navigating questions of self-identity. Frankie spends his summer balancing his time between his delinquent friends, a potential new girlfriend, and older men he meets online. As Frankie's competing desires begin to consume him, his decisions leave him hurtling towards irreparable consequences.
Official Site
Trailer
---
mother!



Jennifer Lawrence, Javier Bardem

-
A couple's relationship is tested when uninvited guests arrive at their home, disrupting their tranquil existence. From filmmaker Darren Aronofsky (Black Swan, Requiem for a Dream), mother! stars Jennifer Lawrence, Javier Bardem, Ed Harris and Michelle Pfeiffer in this riveting psychological thriller about love, devotion and sacrifice.
Official Site
Trailer
---
Stronger



Jake Gyllenhaal, Tatiana Maslany

-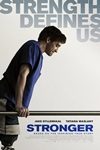 Stronger is the inspiring true story of Jeff Bauman, an ordinary man who captured the hearts of his city and the world to become the symbol of hope following the infamous 2013 Boston Marathon bombing. Jake Gyllenhaal stars as Jeff, a 27-year-old, working-class Boston man who was at the marathon to try and win back his ex-girlfriend Erin (Tatiana Maslany). Waiting for her at the finish line when the blast occurs, he loses both his legs in the attack. After regaining consciousness in the hospital, Jeff is able to help law enforcement identify one of the bombers, but his own battle has just begun. He tackles months of physical and emotional rehabilitation with the unwavering support of Erin and his family. It is Jeff's deeply personal account of the heroic journey that tests a family's bond, defines a community's pride and inspires his inner courage to overcome devastating adversity. Filled with raw emotion, humanity and humor, Stronger is the inspirational real-life story of the man who became the living embodiment of "Boston Strong." The film also stars Academy Award® nominee Miranda Richardson and is directed by David Gordon Green.
Official Site
Trailer
---
American Made
R
for language throughout and some sexuality/nudity


Tom Cruise, Domhnall Gleeson

-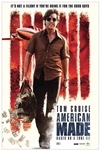 Barry Seal, a TWA pilot, is recruited by the CIA to provide reconnaissance on the burgeoning communist threat in Central America and soon finds himself in charge of one of the biggest covert CIA operations in the history of the United States that spawned the birth of the Medellin cartel and eventually almost brought down the Reagan White House with the Iran Contra scandal.
Official Site
Trailer
---
Victoria & Abdul
PG-13
for some thematic elements and language


Judi Dench, Eddie Izzard

-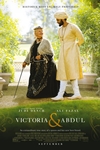 When Abdul Karim, a young clerk, travels from India to participate in the Queen's Golden Jubilee, he is surprised to find favor with the Queen herself. As the Queen questions the constrictions of her long-held position, the two forge an unlikely and devoted alliance with a loyalty to one another that her household and inner circle all attempt to destroy.
As the friendship deepens, the Queen begins to see a changing world through new eyes and joyfully reclaims her humanity.
Official Site
Trailer
---
Battle of the Sexes
PG-13
for some sexual content and partial nudity


Emma Stone, Steve Carell

-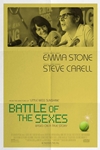 The electrifying 1973 tennis match between World number one Billie Jean King and ex-champ and serial hustler Bobby Riggs was billed as THE BATTLE OF THE SEXES and became the most watched televised sports event of all time. The match caught the zeitgeist and sparked a global conversation on gender equality, spurring on the feminist movement. Trapped in the media glare, King and Riggs were on opposites sides of a binary argument, but off-court each was fighting more personal and complex battles. With a supportive husband urging her to fight the Establishment for equal pay, the fiercely private King was also struggling to come to terms with her own sexuality, while Riggs gambled his legacy and reputation in a bid to relive the glories of his past. Together, Billie and Bobby served up a cultural spectacle that resonated far beyond the tennis courts and animated the discussions between men and women in bedrooms and boardrooms around the world.
Official Site
Trailer
---